SMART Transportation Division members are invited to gather for a pair of rallies taking place Sept. 10 in Nebraska and Ohio.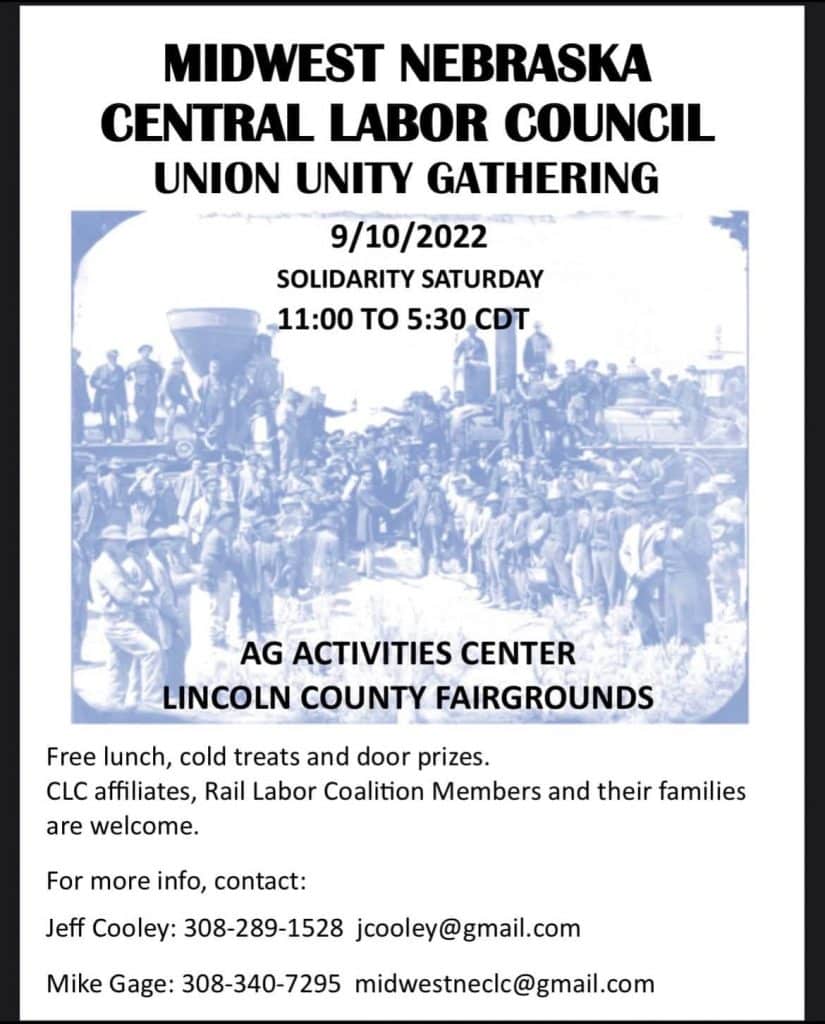 Solidarity Saturday is happening at Lincoln County Fairgrounds AG Center in North Platte, Neb. The event starts at 11 a.m. and will run until 5 p.m.
Local 200 (North Platte) Chairperson Amanda Snide will receive a Solidarity Star and be honored for her work representing the membership as well as her unyielding commitment to the labor cause.
All are welcome, Local 200 President Jeff Cooley said.
In Ohio, a labor rally for all crafts is scheduled for Saturday in the parking lot of IBT Local 20, 435 S. Hawley St., in Toledo, beginning at 9 a.m.
Following the rally, a Rail Labor Family Day event is planned at the Toledo Zoo following the rally, for discount tickets to the zoo event, follow the link below.
https://connect.toledozoo.org/consignment/railroad