SMART-TD Local 446 (Cheyenne, Wyo.) mourns the loss of Ryan Jones, 33, who died of a cardiac event while on the job July 28.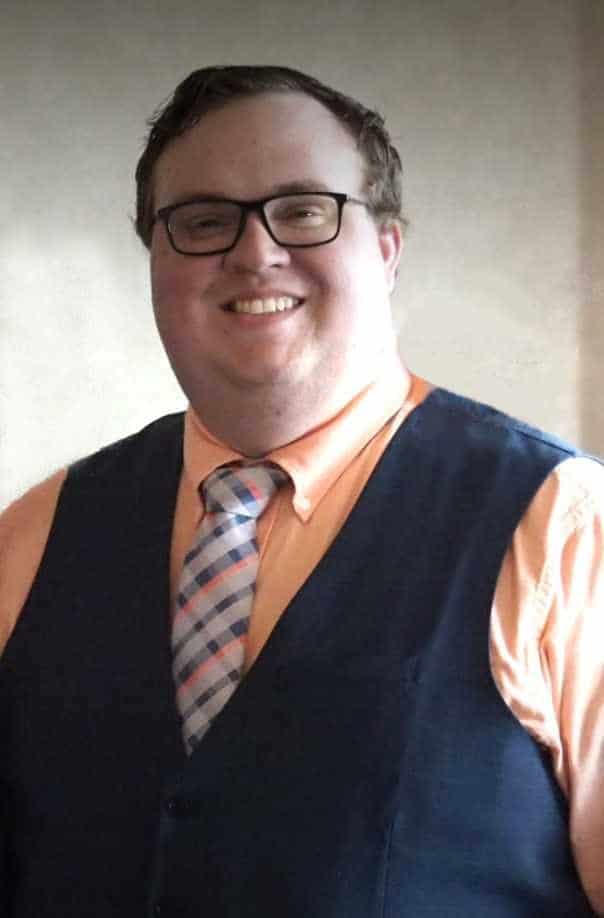 A conductor and local trustee (2018 – 2020), Jones loved working for Union Pacific. According to his obituary, "Ryan was determined to follow his life passion of working in the railroad industry and in 2014 he was excited to join Union Pacific Railroad." Before obtaining his conductor's license, Jones worked in the railyard in Rock Springs and Cheyenne.
"Ryan's greatest joy was blasting the horn and waving at the little kids whenever he had a chance," his obituary said.
According to the memorials posted on his obituary page by several colleagues, Jones was well loved and a joy to work with.
"I am so sorry to hear the news about Ryan. I trained him in Green River when he first hired out. Loved his sense of humor and his infectious smile. Loved to visit when I saw him in the depot. I will miss seeing you my friend. See you on down the line Brother," wrote retired Wyoming State Legislative Director Stan Blake.
Prior to working on the railroad, Jones graduated by Silver Creek High School in 2007 and received his Bachelor of Arts degree in Hotel and Resort Management from Metropolitan State University. He worked for Marriott in Denver for several years.
Jones is survived by his father Michael; sister Jessica (Christopher) Toman; nephew Decker Toman; and many aunts, uncles and cousins. He was preceded in death by his mother Jane Jones (nee Dick); grandparents David and Meredith Jones, and Leonard and Dorothy Dick; and cousin Matt Gustafson.
A funeral service will be held Friday, August 12 at 10 a.m. at Howe Mortuary, 439 Coffman St., Longmont, CO 80501. A reception will follow.
Donations may be made in Jones' memory to The Zarlengo Foundation, P.O. Box 1911, Wheat Ridge, CO 80033.
Visit this link to read Jones' official obituary and to leave condolences for the family.
SMART-TD offers our sincere condolences to the Jones family, Local 446 and all who knew him.