Brother Robert "Rob" J. Hemling, 39, of Randolph, Wis., and a member of Local 590, died in a train accident March 27 in Sparta, Wis.
Brother Hemling, a conductor for Canadian Pacific, was working at Cedar Creek Lumber when he was killed. Police and media reports did not provide details about the circumstances of the accident.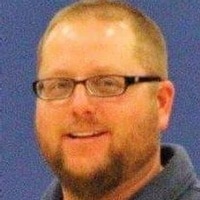 He began working for the Wisconsin & Southern Railroad before joining Local 590 in 2003.
He is survived by his wife, Megan; his two daughters, Madelynn and Savannah; parents, Randy and Kathy Hemling of Beaver Dam; his siblings, Rachel (Corey) Bradley of Beaver Dam, Andy (Shelly) Hemling of Randolph and Aleshia (Clint) Redeker of Randolph; parents-in-law, Terry and Betty Boomsma of Beaver Dam; a sister-in-law, Tara (Justin) Kienast of Burnett; grandmothers, Evelyn Schumacher of Randolph and Lucy (Gordon) Braaksma of Randolph; a step-grandmother, Deb Stiemsma of Randolph; nieces and nephews, Cole, Brandi, Hunter, Emma, Griffin, Paisley, Aidan, Kate, Alayna, Taylor, Brody, Kaiden and Sam; aunts, uncles, other relatives and friends.
Visitation will be 4 to 8 p.m. Monday, April 2, 2018, and on Tuesday, April 3, 2018, from 10 a.m. until an 11 a.m. funeral service at First Reformed Church, 406 S. High St., Randolph, with Pastor Linda Heisler officiating. Burial will follow in Randolph Cemetery.
A memorial fund directed toward Brother Hemling's family has been set up at https://www.gofundme.com/conductor-rob.