It is with heavy hearts that the members of the SMART Transportation Division and Local 857 mourn the passing of colleague and friend, Michael Moilanen. Michael served as a conductor for Amtrak and was a valued member of Local 857 out of San Antonio, Texas. Michael's untimely departure has left a profound void in our union family and his tight-knit crew base.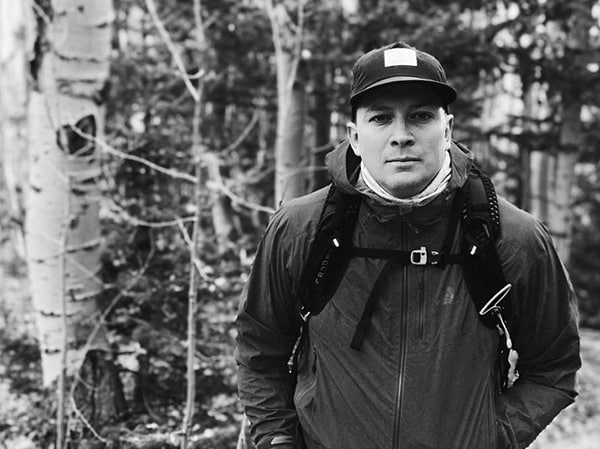 Michael, who was just 43 years old, was known for his high railroad IQ and all-around intelligence. He worked as a conductor and an assistant conductor and had a decade on the rail with Amtrak. His dedication to his work and his willingness to share his knowledge was a testament to his character.
In the words of another Local 857 conductor — "Michael was a great guy to work with. He was the kind of guy you looked forward to getting called with. Conversations with Michael were always interesting. He was a very smart guy and had a great way of explaining things in a way that was relatable. Michael was a good railroader too. He didn't just know the rules, he understood the reasoning behind them. He was the guy you wanted to have on the train with you. Michael was one of those guys you knew you could trust. He will be very missed around here."
Beyond his dedication to his railroad family, Michael was a loving husband to his wife, Kayla, and a devoted father to their two children, Audrey and Ethan. Audrey, now a college freshman in New Mexico, and Ethan, who is turning 7 this month, were the light of Michael's life. He cherished every moment he spent with his family and his love for them was immeasurable.
Michael Moilanen's journey was cut short far too soon as he passed away at the away-from-home terminal in the hotel in Fort Worth, Texas, while working Amtrak 22, better known as the Texas Eagle.
Michael's memory will live on in the hearts of those who had the privilege of knowing him, working alongside him and riding his train. He was a remarkable colleague, a loving father, and a devoted husband, and his loss is deeply felt by all who knew him.
As we grieve the loss of Michael Moilanen, let us come together as a union family to support his wife, Kayla, and their children, Audrey and Ethan, during this difficult time. Together, we can ensure that his legacy endures and that his family is cared for in their time of need. If you are able to do so, please consider following this link to the GoFundMe online fundraiser established to support Michael's wife and children.