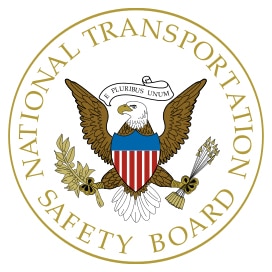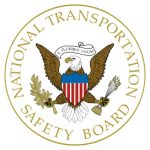 The National Transportation Safety Board (NTSB) determined that two commuter railroad terminal accidents in the New York area were caused by engineer fatigue resulting from undiagnosed severe obstructive sleep apnea.
The Sept. 29, 2016, accident on the New Jersey Transit railroad at Hoboken, New Jersey, killed one person, injured 110, and resulted in major damage to the station. The Jan. 4, 2017, accident on the Long Island Rail Road at the Atlantic Terminal in Brooklyn, New York, injured 108 people. Both accidents involved trains that struck end-of-track bumping posts and crashed into stations.
The NTSB found the two accidents had "almost identical" probable causes and safety issues. The board also determined that these safety issues were not unique to these two properties, but exist throughout the country at many intercity passenger and commuter passenger train terminals.
When operating a train into a terminating track, the engineer's actions, or lack thereof, solely determine whether the train stops before the end of the track. According to the Federal Railroad Administration (FRA), there are currently no mechanisms installed in the U.S. that will automatically stop a train at the end of the track if the engineer is incapacitated, inattentive or disengaged. Some railroads have overspeed capabilities, including New Jersey Transit and the LIRR. However, as shown in these two accidents, once the engineer slowed the train to the prescribed speed, the system did not stop the trains before they reached the end of the track.
In addition to recommending safety-sensitive personnel be screened for obstructive sleep apnea, the board recommended the use of technology, such as positive train control (PTC), in terminal stations and improving the effectiveness of system safety program plans to improve terminal operations. The NTSB made two recommendations to New Jersey Transit, and the Metropolitan Transportation Authority (the parent company of the Long Island Rail Road) and two to the FRA.
"Today's new recommendations, if acted upon, have the potential to eliminate end-of-track collisions,'' Sumwalt said. "That translates to protection for passengers on trains, and for people standing on terminal platforms."
The complete accident report will be available in several weeks. The findings, probable cause, safety recommendations, Chairman Sumwalt's prepared remarks and PowerPoint presentations used in a board meeting are all available at https://go.usa.gov/xnscj.
The New Jersey Transit Hoboken accident docket, containing more than 1,100 pages of supporting factual material, is available at https://go.usa.gov/xnAGJ.
The Long Island Rail Road Brooklyn accident docket, containing more than 1,400 pages of supporting factual material, is available at https://go.usa.gov/xnAGe.