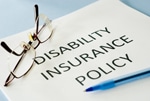 The trustees of the SMART Voluntary Short-Term Disability program are pleased to announce that they have reached a tentative agreement with Anthem Life Insurance Co. on a group long-term disability plan for our bus and rail members.
The plan is intended to provide a seamless transition to long-term coverage for members when disability exceeds the short-term policy limits. Participation is voluntary.
The plans will offer various options for coverage and premium rates. Implementation will include an open-enrollment period that will allow members to enroll in a combination of short- and long-term disability coverage without any pre-existing condition exclusion.
Details regarding the implementation timeline, an explanation of the new benefit options and enrollment instructions for the long-term disability plan will be forthcoming shortly.