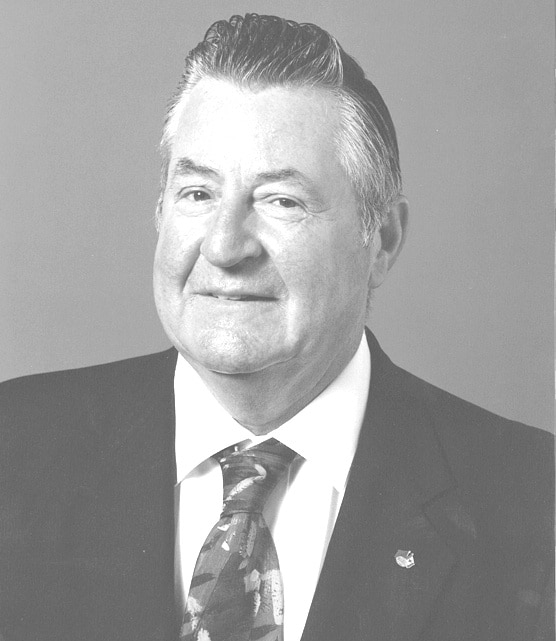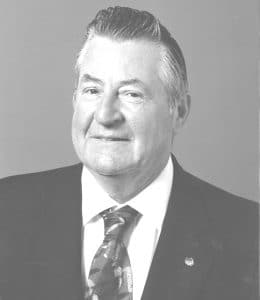 Edward J. Carney, 87, of Ft. Wadsworth, Staten Island, N.Y., died suddenly Saturday, Nov. 7.
Carney began his railroading career on the Staten Island Railroad, a subsidiary of the B&O Railroad, in June 1955. Over the course of his 40 years of railroad employment, he worked as a conductor in freight, passenger, yard and road service.
Brother Carney took an interest in union affairs and became the local chairperson of the Brotherhood of Railroad Trainmen Lodge 560, representing conductors and trainmen on the Staten Island Railroad, in October 1963. After numerous representation elections on the property, he eventually came to represent conductors, trainmen, engineers, signalmen, maintenance-of-way employees, electricians, boilermakers, machinists, car inspectors and car cleaners. Brother Carney held the position of local chairperson for over 30 years, during which time he became the local chairperson of Local 1440 in Staten Island, N.Y. Carney also served as a local delegate for more than 30 years and attended seven United Transportation Union (UTU) quadrennial conventions.
He also served on the UTU Board of Appeals for two terms from 1992 through 1999. Carney was a member of the union for more than 40 years. Many will remember Brother Carney as the master of ceremonies at numerous UTU regional meetings and conventions. He always had a joke or two prepared at the events and always graced us with his voice to sing both the U.S. and Canadian national anthems. A U.S. Army veteran, Carney always paused at each event he emceed to recognize his fellow brothers and sisters in arms. He retired from his position of master of ceremonies at the close of the 2013 regional meetings in Boston and Anaheim.
Visitation for Brother Carney was Monday, November 9 from 4 – 9 p.m., Tuesday November 10 from 2 – 4 p.m. and 7 – 9 p.m. at the Martin Hughes Funeral Home, 530 Narrows Rd. S., Staten Island, NY 10304. A Mass of Christian Burial will be held Wednesday, November 11 at 10:15 a.m. at St. Charles Roman Catholic Church, 200 Penn Ave., Staten Island, NY 10306, interment will follow at 12:15 p.m. at St. Mary's Cemetery, 155 Parkinson Ave., Staten Island, NY 10305.
Click here to read Brother Carney's official obituary.
---