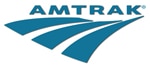 A New York college student with measles boarded an Amtrak station from Penn Station earlier this week and may have exposed other passengers to the contagious virus.
The student at Bard College in Dutchess County took Amtrak train #283 from Penn Station to Albany, according to state health officials. He got off in Rhinecliff, N.Y.
Read the complete story at ABC News.