William "Larry" Foster, a SMART Transportation Division Alumni Association member and retiree from Local 226 (Moberly, Mo.) who proudly served our union as Missouri's state legislative director for the better part of two decades, passed away May 4 at his home. He was 80.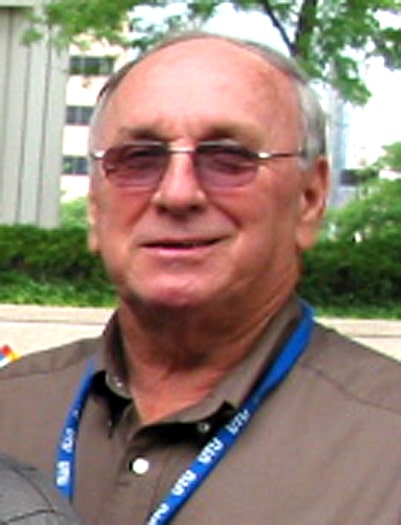 Foster began as state legislative director in April 1992 and was re-elected to multiple terms leading the state legislative board until his retirement in 2008. He also worked as a conductor for Norfolk Southern.
"Larry was the one early on in my railroad career that got me interested in our legislative department and helped guide me as a new legislative representative and executive board member until his retirement in 2008," said current Missouri State Legislative Director Jason Hayden (Local 1405, St. Louis, Mo.). "His legacy and imprint on this board will never be forgotten, and he will be dearly missed."
A U.S. Army veteran, having served from 1959-68, Brother Foster was a member of the Moberly Masonic Lodge and the Sweet Springs Baptist Church.
He is survived by his wife of 53 years, Linda; daughters Lori Barrier (Ronnie) and Toni Stock, four grandchildren and six great-grandchildren.
A visitation is planned 4 to 6 p.m. Monday, May 9, 2022, at the Cater Funeral Home Chapel, 1520 E. Rollins, Moberly, MO 65270. Funeral services will be 11 a.m. Tuesday, May 10, 2022, at Cater Funeral Home Chapel with burial following in Memorial Park Cemetery.
SMART Transportation Division offers its condolences to Brother Foster's family, friends and the union brothers and sisters in Missouri who mourn his passing.
Follow this link to view Foster's official obituary and to leave condolences for the family.