Brother Richard Gulley, president of Local 1590 (Anaheim, Calif.) passed away on June 29, 2023.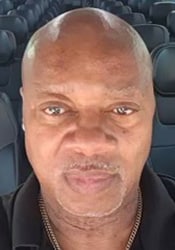 "Brother Gulley was a beloved husband, father, grandfather, and friend," said Bus Department Vice President Alvy Hughes. "As local president, Brother Gulley was instrumental in assembling one of our newest bus locals that represents operators and maintenance employees. 
Hughes said Brother Gulley was well-respected by the members of his local and had a way of putting a smile on everyone's face. 
"He will be greatly missed," Hughes said.
The SMART Transportation Division offers its sincere condolences to all in Local 1590 who worked in solidarity with Brother Gulley, as well as his family and his friends in this difficult time.