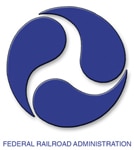 The Federal Railroad Administration is considering a rule that would require Class I freight railroads and railroads with poor safety performances to develop and implement formal risk reduction programs.
A risk reduction program would involve employees working together to identify potential hazards and determine plans to reduce or eliminate associated risks, FRA said in a notice of proposed rulemaking published in the Feb. 27 Federal Register. An ongoing risk-based hazard management program, including a hazard analysis, would help prioritize the risks to be addressed, the notice states.
Read the complete story at Safety + Health Magazine.