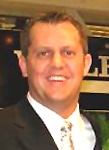 Tennessee Governor Bill Haslam May 20 announced the appointment of SMART Transportation Division Tennessee State Legislative Director Roger "Adren" Crawford to the Tennessee Council for Career and Technical Education.
The TCCTE serves as an independent advocate for quality career and technical education programs and functions as an independent oversight body. It consists of 13 members appointed by the governor to serve in an advisory capacity to the Tennessee Board of Education, Tennessee Board of Regents, the governor and the general assembly.
Members of the council are appointed to serve six-year terms. Seven individuals are representatives of the private sector in the state and constitute a majority of the membership. Six individuals are representatives of secondary and post-secondary education, career and technical institutions, career guidance and counseling organizations within the state, and/or individuals who have special knowledge and qualifications with respect to the educational and career development needs of special populations.
"I appreciate the commitment of these men and women and want to thank them for their willingness to serve the state," Tennessee Gov. Bill Haslam said. "Tennessee will be well represented on these boards and commissions."
Crawford is a member of Local 339 at Jackson, Tenn., and serves as the local's chairperson, legislative representative and delegate.