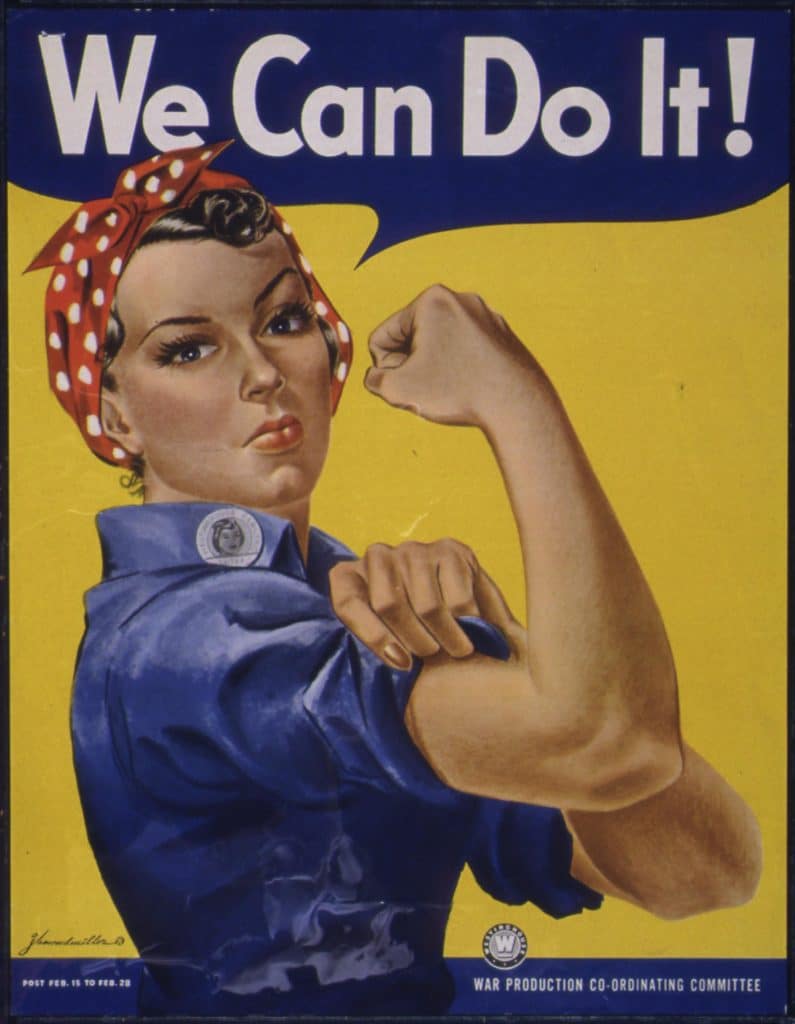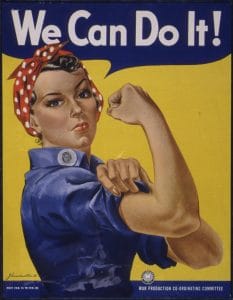 Real-life Rosie the Riveter, Naomi Parker Fraley, died Saturday, Jan. 20. The iconic World War II "We Can Do It!" posters were based on a 1942 photo of Parker taken while standing at a lathe.
A waitress, turned lathe operator, Fraley and her sister Ada joined the World War II efforts by going to work at a naval air station in Alameda, Calif., after the Japanese attack on Pearl Harbor.
It wasn't until 2011 that Fraley discovered she was the inspiration of the Rosie the Riveter posters when she and her sister attended a reunion of female war workers. At the reunion, Fraley saw a display featuring her photo next to Rosie the Riveter. The display claimed that the photo is what inspired artist J. Howard Miller in creating the iconic poster.
However, it was not Fraley identified in the photo. Another woman, Geraldine Doyle, was credited as the woman in the photograph.
"I couldn't believe it," Fraley told the Oakland Tribune in 2016. "I knew it was actually me in the photo."
In 2016, Seton Hall University Professor James Kimble proved that Doyle was not the woman in the photo when he obtained a companion image from a newspaper picture dealer with the caption, "Pretty Naomi Parker looks like she might catch her nose in the turret lathe she is operating."
Kimble decided he just had to meet Fraley and showed up at Naomi Parker Fraley's house with flowers.
"She was just so excited and thrilled that someone was there to listen to her story. By that point it was three or four years since she had been aware that her photo was out there under someone else's name. No matter how hard she tried, no one would listen to her," Kimble said.
Fraley is survived by a son, Joseph Blankenship, as well as four stepsons and two stepdaughters.
Click here to read more about the real Rosie the Riveter from BBC.