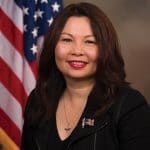 On the one-year anniversary of the shooting of Amtrak conductor Michael Case in Naperville, Ill., U.S. Sen. Tammy Duckworth (D – Ill.) introduced S. 2861 — The Passenger Rail Crew Protection Parity Act — a bill that would make it a felony to assault or intimidate passenger rail crewmembers. U.S. Sen. John Hoeven (R – N.D.) has signed on as a co-sponsor of the bill.
"The senseless shooting in 2017 of Michael Case, a SMART TD brother out of Local 1525, that inspired the senators to craft this bill is just one example of the crime against rail crewmembers that happens all too often," SMART TD President John Previsich said. "Making such incidents felony-level offenses throughout the U.S. would be a step in making our nation's rails a safer place to work and travel."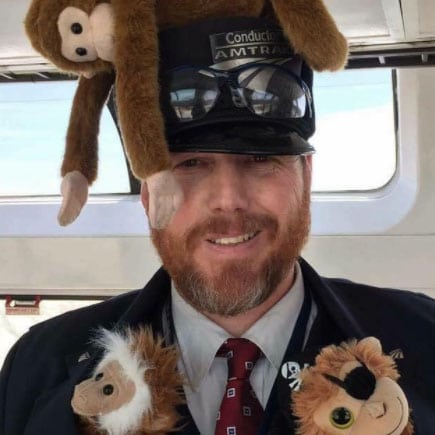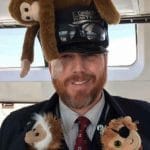 Case spent 10 weeks in the hospital after being shot May 16, 2017, and his shooting is one of 73 recorded cases of assault on Amtrak employees since 2015. A year later, Case said he is still recovering.
"I am working very hard to get my strength, flexibility, endurance and mental health back to 100 percent. I have my struggles, but I count my blessings that I am alive," Case said. "My family has been through a lot this past year — we look forward to better days ahead!"
Case's shooting, as well as other incidences of assault, inspired Duckworth to propose the legislation.
"No one in America should experience what Amtrak conductor Michael Case endured while just doing his job. We are all entitled to work in a safe environment, one that is free from violence, harassment and intimidation," Duckworth said in a press release.
If passed, the bill would provide the same protections to passenger rail personnel as airline crewmembers. Currently, any assault on a rail crewmember falls under the laws of the local jurisdiction where the crime occurs, leading to an inequality in justice for assault victims. This legislation levels the playing field, and victims can expect to receive the same justice, no matter where the crime happens, if the bill becomes law.
"This bipartisan legislation is welcomed and overdue," Previsich said. "SMART Transportation Division applauds Sen. Duckworth's and Sen. Hoeven's efforts to bring federal protections of rail workers in line with those of the airline industry. We urge members of Congress to support this bill to bring crimes against railroaders under the umbrella of federal law."
Case also supports the bill and says it would help to protect his fellow passenger rail workers.
"I pray that my co-workers NEVER have to go through what my family and I have endured this past year!" Case said. "A safe and secure environment will allow my co-workers to focus on the task at hand — operate and administrate their equipment up and down the railroad safely."
In a press release released by Duckworth's office, Illinois State Legislative Director Bob Guy also lent support.
"Given the interstate nature of passenger rail, it only makes sense to provide the same federal protections that aviation employees enjoy to employees in the passenger rail industry, and that's just what the Passenger Rail Crew Protection Parity Act would do. I want to thank Senators Duckworth and Hoeven for their commitment to rail safety and working to provide our members the federal protections they deserve,"  he said.
S. 2861 has been referred to the U.S. Senate Committee Commerce, Science and Transportation Committee, of which Duckworth is a member.