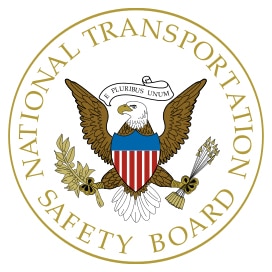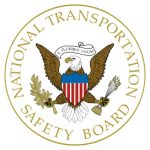 The National Transportation Safety Board (NTSB) Monday, July 31, issued a Safety Alert warning rail workers of the risks of working on the tracks using only a watchman/lookout to provide the train approach warning.
Safety Alert 066 was prompted in part by the deaths of two rail workers who were struck and killed by a train in Edgemont, South Dakota, Jan. 17, 2017. The NTSB investigation found the sight distance used by the watchman/lookout was about half the distance required by federal regulations. The Federal Railroad Administration (FRA) requires that workers be able to clear the tracks at least 15 seconds before a train moving at the maximum authorized speed can pass the work location safely.
"The accident cited in this safety alert, and other recent similar accidents, warrant a reminder to railroad employees to remain vigilant for approaching trains – whether they are the watchman/lookout or whether they are working on the tracks," said NTSB Acting Chairman Robert L. Sumwalt. "If a watchman/lookout does not devote his or her full attention to their duty of looking for approaching trains, they might not provide warning of an approaching train with sufficient time for their coworkers to clear the tracks. This alert highlights actions that when followed, will save lives railroad worker lives.''
Railroad worker safety was previously addressed by the NTSB in its Special Investigation Report on Railroad and Rail Transit Roadway Worker Protection. ​​
Click here to read Safety Alert 066: Watchman/Lookout: Your coworkers depend on you.