SMART Transportation Division President Jeremy Ferguson has requested that the Federal Railroad Administration issue an emergency order to carriers that train car valves prone to leakage during cold temperatures be replaced and/or repaired immediately.
"The FRA and the AAR have known about this issue for too long and have done too little to address it in a timely fashion. The safety of the public and all railroaders should never be compromised for the sake of productivity," he said. "Our organization will not tolerate such behavior, nor will it go unchecked."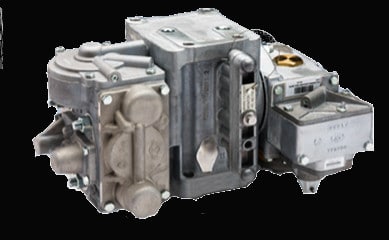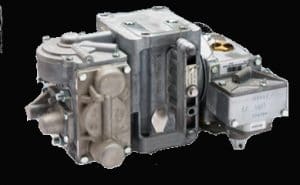 The malfunctioning main air brake control valves on cars prevent trains from going into emergency braking mode during cold weather.
The Association of American Railroads (AAR) has been aware of cold-weather operation issues for New York Air Brake valve model DB-10 since at least October 2013. It sent out a maintenance advisory to all members of an inspection and repair procedure at that time.
In a letter to FRA Administrator Ron Batory sent Dec. 20, President Ferguson expressed his strong disappointment that a known safety issue has not been addressed by the agency or the carriers for more than six years.
"It is unacceptable that the malfunctioning valves remain in service after the better part of a decade without proper oversight and enforcement," Ferguson wrote. "It is equally unacceptable that the carriers, rather than fix the problem, issue stopgap remedies to solve what we have been informed is a basic issue of preventive maintenance that costs approximately $200 and as little as two hours to repair.
"It is our opinion that your agency has not done enough to ensure that the safety of rail workers and the public is protected by enforcing its own regulations."
SMART-TD informed FRA of suspected valve failures in a letter that was sent to FRA's Region 8 in February 2019 by Dakotas State Legislative Director Jim Chase. Former National Legislative Director John Risch followed up with a series of communications on the issue as well.
FRA advised SMART-TD that it is examining the issue and has made recommendations to carriers as to how to rectify the situation.
"I'm not real satisfied with what's been done here," Chase said, saying that a pair of FRA rules appear to not have been stringently enforced for six years.
It should be noted that the FRA rule §232.103(i) states:
"(i) All trains shall be equipped with an emergency application feature that produces an irretrievable stop, using a brake rate consistent with prevailing adhesion, train safety, and brake system thermal capacity. An emergency application shall be available at all times, and shall be initiated by an unintentional parting of the train line or loss of train brake communication."
Also not being enforced, Chase said, is:
§232.105 General requirements for locomotives.
(a) The air brake equipment on a locomotive shall be in safe and suitable condition for service.
…
(g) When taking charge of a locomotive or locomotive consist, an engineer must know that the brakes are in operative condition.
New York Airbrake valve DB-10 was initially approved for a finite useful life by FRA. At the behest of carriers, who raised concerns about the cost of replacing these valves on thousands to tens of thousands of private cars, the valve's use has been extended, with a number of the valves in service having components being used beyond their useful period.
Each affected train car has a single valve on it that consists of two chambers, one that supplies air for service brake application for the train and one that supplies air for an emergency brake application. Any failure of this valve could conceivably affect a train's stopping power while it is in motion.
"There is an expected life span on these valves which is being exceeded, and this has led to valves not going into emergency," Chase wrote in a memo to members last month, describing the suspected source of the malfunction.
Swapping out of the valves used to be a regular occurrence, according to a representative from the SMART Mechanical Department (SMART-MD).
"They used to change these valves along with all air components every eight years," said Larry Holbert, a SMART-MD international representative.
Changing the service or emergency portion of the valve involves the removal of three bolts and replacing gaskets, Holbert said. But now, according to reports Holbert's been getting from the field, this maintenance is done on a catch-as-catch-can basis, rather than as a preventive measure, and a leaky valve is a tricky malfunction to track down, he said. The lubricants used for the pistons in the valves dry up over time, and the gaskets also can become brittle, leading to air escaping.
"One of the main concerns is the valve will fail in the winter months. The car will be brought into the shop and pass an air test as the O-rings and seats have warmed up," Holbert said.
SMART-TD members, who operate trains in cold-weather states, indicate that weather below 40 degrees F brings increased instances where these valves possibly fail. As a result, trains in an incident where cars have separated may not go into emergency. And, an emergency brake application by the crew during such an incident may fail because of insufficient air pressure.
In one instance, Chase said, a coal train broke in two near Dengate, N.D., and the detached cars rolled backward for miles because the rear of the train did not go into emergency mode. He said another incident in Hettinger, N.D., also involved a train splitting and cars rolling backward for a substantial distance after emergency mode failed.
Chase said he has experienced two occasions just this month in North Dakota where emergency capability has been lost on trains he has operated.
"The public and employees have the right to be safe," Chase said. "I can think of nothing more important than having emergency capability."
A local chairperson from the Brotherhood of Locomotive Engineers and Trainmen recently reported Dec. 9 that a locomotive failed to go into emergency as well.
The malfunctioning valves, when discovered, are trucked out by carriers and taken to be rebuilt by Wabtec, a Pittsburgh, Pa.-based company, at an estimated cost of just over $180, Holbert said. Holbert estimates that if the necessary parts were in hand once a failing valve was identified, a properly equipped shop could service the valves in a half-hour or less with "minimal" time spent for carriers to swap the bad valves out.
"It's frustrating to see this occurring. They used to do the preventative maintenance," Holbert said.
To SMART-TD leadership's knowledge, carriers operating in cold weather have not issued any warnings about potential valve failures. With the coming onset of winter, the potential for failures could become more prevalent.
Chase said that carriers have been reluctant to allow valves to be tested, because of potential delays to their ability to serve customers, given that there are possibly tens of thousands of private cars equipped with the DB-10 valves that could fail.
In-cab personnel are advised:
Evidence of the symptom begins with increased brake pipe air flow from the controlling (lead) locomotive after a brake application has been initiated. Increased head-end air flow is caused by leakage from the bottom cover exhaust port of the DB-10 service portion on the brake control valve.
When the air is set during an air test, if air is heard leaking out of the bottom of the valve, it is defective. If the person at the controls of the locomotive notes excessive air flow during application of the train brake, pay particular attention to an audible blow of air coming from the vent of any DB-10 service portion that may be in the consist.
A workaround that has been advocated by carriers is not safe, Chase tells SMART-TD members.
"We have been instructed now to draw the train down to zero brake pipe pressure before we separate the train to set out a bad ordered car, thus circumventing the process by which we are able to determine if the train will make an emergency application should we actually need to do so after we leave the terminal," he said in his alert memo.
"I cannot overstate how dangerous this new procedure is. The ability of the train to go into emergency is paramount.
"We didn't initially realize the scope of this issue. We need to start documenting emergency brake failure incidents. It's important that somebody other than the carrier is notified. Please contact your local SMART-TD safety leadership so that we can develop a database to document this issue," Chase said.
Members should reach out to their state legislative directors, local legislative representative, or to the SMART-TD National Rail Safety Team to report safety concerns surrounding this issue and any others that may come up. These representatives are here to work for you and to help protect you on the job.