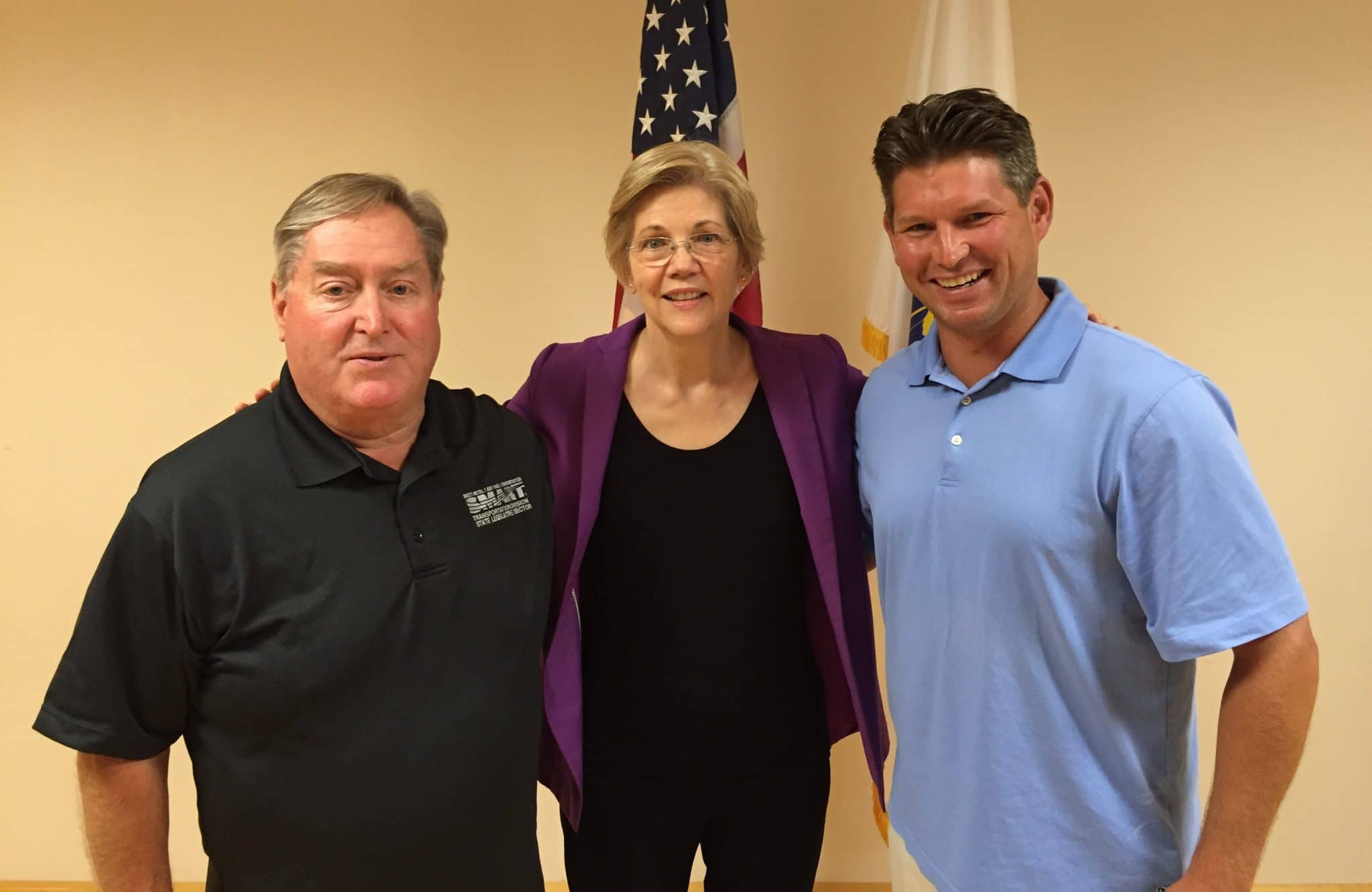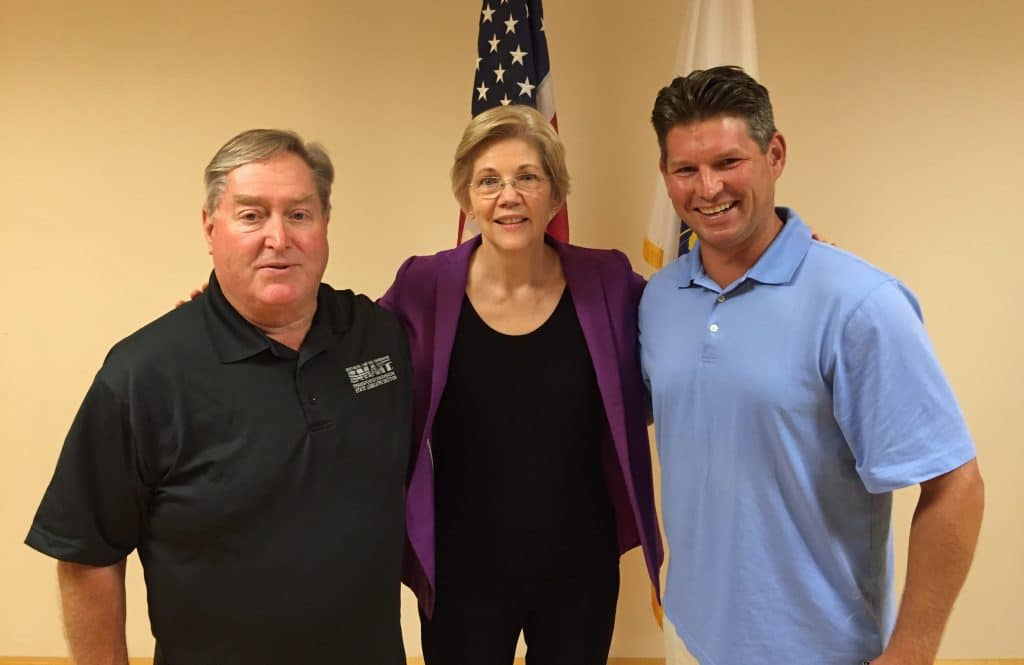 SMART TD State Legislative Director of the New England States, George Casey, reports that he and Assistant State Legislative Director Chris Weldon attended a presentation given by Senator Elizabeth Warren (Mass. – D) that focused on "America's Agenda." Mass. AFL-CIO executive board members.
"We discussed FAST Act repercussions on Amtrak and two-person crews," Casey said.
According to Warren's website, "America's Agenda" is about the economic security of working families and what can be done to rebuild the middle class. Warren is currently traveling across Massachusetts, giving presentations on this agenda.
Click here to view a video on Warren's agenda.