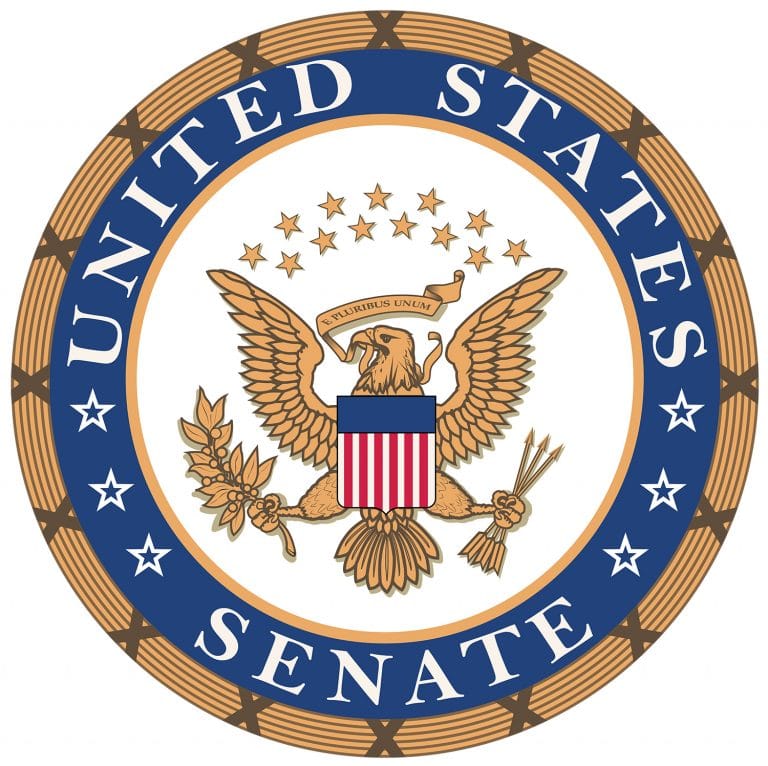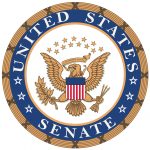 WASHINGTON – U.S. Senators Jerry Moran's (R – Kan.) and Tom Udall's (D – N.M.) amendment to maintain Amtrak train services along the established, long-distance passenger rail route of the Southwest Chief, #3665, was included in the 2018 Transportation, Housing and Urban Development, and Related Agencies appropriations bill that passed the Senate on a 92-6 vote. The amendment was cosponsored by U.S. Senators Pat Roberts (R – Kan.), Martin Heinrich (D – N.M.), Cory Gardner (R – Colo.) and Michael F. Bennet (D – Colo.), all senators who represent states through which the critical Southwest Chief route runs.
This amendment would provide resources for maintenance and safety improvements along the Southwest Chief route and would compel Amtrak to fulfill its promise of matching funding for the successful TIGER IX discretionary grant supported by the Kansas Department of Transportation and local communities along the route. In addition, this amendment would effectively reverse Amtrak's decision to substitute rail service with bus service over large segments of the route through FY2019.
"As the divide between urban and rural communities in America continues to expand, passenger rail services like the Southwest Chief are invaluable in connecting Kansans to the rest of the country while also bringing visitors from out of state to our local communities," said Sen. Moran. "I applaud the bipartisan efforts to keep the Southwest Chief operational for our rural communities and will continue working with Amtrak to make certain this route remains available for the Kansans who need it."
"For the second time in two weeks, the Senate is speaking out with strong, bipartisan support for long-distance rail, especially the Southwest Chief — and this time with $50 million in new funding," said Sen. Udall. "Replacing rail service with bus service between Dodge City, Kansas and Albuquerque, New Mexico would not only have completely disrupted service for Amtrak passengers, it would have discouraged riders from taking the Southwest Chief in the first place, adding to Amtrak's financial problems.  The Southwest Chief route is an economic engine in New Mexico, giving passengers a ride through time — through the historic West — and connecting our communities. The additional funding from our amendment will make sure the Southwest Chief gets back on a sound financial track. I remain committed to working with our communities, Amtrak leadership, and other stakeholders to keep the Chief running long into the future."
"I am pleased the Senate has approved our amendment to ensure continuous rail service on all long distance routes, especially the Southwest Chief," said Sen. Roberts. "We heard from many Kansans strongly opposed to the proposed bus service within the route."
"I'm excited to support an amendment that will greatly help the Southwest Chief's continued presence in southeastern Colorado," said Sen. Gardner. "The amendment secured by the bipartisan coalition in the appropriations bill will set aside funding for route improvements and enhancements, providing the opportunity to ensure the Southwest Chief stays in Colorado and continues servicing the rural areas that desperately need it."
"The Southwest Chief is an important component of Southeastern Colorado's tourism economy, and we will do all we can to preserve it," said Sen. Bennet. "We'll continue to work closely with lawmakers from Colorado—and also New Mexico and Kansas—to keep running the Southwest Chief through our state."
"I'm proud to help lead this bipartisan coalition in the Senate to save the Southwest Chief, and I hope that my colleagues in the House of Representatives agree that fighting for infrastructure in rural America is good for our economy as a whole," said Sen. Heinrich. "Each year, the Southwest Chief brings thousands of Boy Scouts from around the country to New Mexico's Philmont Boy Scout Ranch and generates economic activity in our communities like Raton, Las Vegas, and Lamy. It makes no sense for Amtrak to provide inferior service while cutting out a key part of rural America. We're going to continue fighting any effort to undermine this important route."
The Southwest Chief runs daily between Chicago and Los Angeles and connects towns and cities in Kansas, Illinois, Missouri, Iowa, Colorado, New Mexico, Arizona and California and provides passenger train and long-distance passenger service, particularly through rural communities. The Southwest Chief stops in several Kansas communities including Lawrence, Topeka, Newton, Hutchinson, Dodge City and Garden City.
Items to Note:
Last week, the Senate overwhelmingly passed a Sense of the Congress measure to affirm support for the long-distance rail service.
Last month, the senators sent a letter to Amtrak's CEO urging him to uphold Amtrak's side of a longstanding public-private partnership to continue operating the Southwest Chief passenger train and long-distance passenger service.
In May, the senators sent a bipartisan, multi-state letter condemning Amtrak's decision not to match TIGER grant funds.
---
The above press release was released by Sen. Jerry Moran (R – Kan.) on Aug. 1, 2018, and originally appeared here.