The Sheet Metal Occupational Health Institute Trust (SMOHIT) Helpline, available 24 hours a day at 877-884-6227 to SMART members and their immediate families, was put in place long before COVID-19 disrupted the world. The idea for the hotline emerged when stressors from an uncertain economy and a slew of natural disasters created financial and personal stress for many. Then, the pandemic brought unprecedented levels of hardship and anxiety, along with feelings of isolation and loneliness, to a workforce already facing significant risk of mental health problems.
One way to address the problems facing members was to expand access to mental health professionals via a helpline. The SMOHIT Helpline has provided a safe and confidential space where members, and/or their families, can talk to a trained mental health professional about their concerns.
According to Jeremy Holburn, who heads the SMOHIT Helpline, SMART recognized that an increase in call volume necessitated an expansion. In response, SMOHIT added a second staffer, J.D. Sparks, to answer calls on the weekends.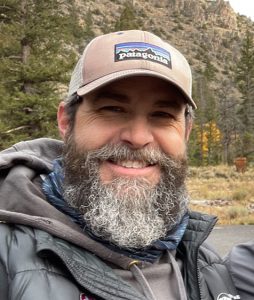 "Our call volume is increasing," Holburn said. "That's a good thing because we're reaching more people, and that increase shows a breaking down of mental health stigma. We're finally getting it through to people that making a call to deal with your mental health is not a sign of weakness."
Holburn noted the helpline may be just a first step for some people, or it can be a one-time safe space for people to talk out a single issue.
"We're there to listen and provide support to anyone who is struggling," he said. "Sometimes, we need to pair a caller with a local healthcare provider, which can take time. Sometimes, we can just provide a sympathetic ear, an authentic safe space for people to talk it out. Situations are unique."
The SMOHIT Helpline offers immediate support and can be very helpful in crisis situations. The expanded helpline also remains free of charge. Any SMART member can access the service, regardless of their current situation.
One of the benefits of the helpline is confidentiality. Allowing callers to retain their anonymity, Holburn noted, can provide relief to individuals who may feel too embarrassed or ashamed to seek help in person. They may be more comfortable discussing their concerns over the phone or online as a first step. People can feel safe talking about their feelings without fear of judgment or repercussions.
Another benefit of the service is its accessibility. People can reach out from the comfort of their own homes or any other location at any time of the day; however, there may be times when someone is unable to answer right away. Holburn urges people who don't get their call answered to leave a message if they are comfortable getting a call back – or, if someone is in serious crisis, to call the new 988 Suicide and Crisis Lifeline (just dial 988), which also provides free and confidential support 24 hours a day for people in distress in the United States.
"Our helpline is a 24/7 helpline, but we're not a crisis line," Holburn said. "Sometimes we're on the line with someone else and cannot break away to answer another call. You need to leave a message or call back a bit later. We will call you back. Crisis lines like 988 get answered immediately. So, for a true emergency, call there."
One of the biggest benefits of the SMOHIT Helpline is the pairing of resources. The mental health professionals will help get callers connected with local support and can help navigate insurance challenges as well. And until callers can get the local help they need, they can keep checking in with the SMOHIT Helpline staff.
It's OK not to be OK, and sometimes the first step toward feeling OK again is reaching out to a friendly and knowledgeable voice. SMOHIT's Helpline is only ten digits away, at 877-884-6227.