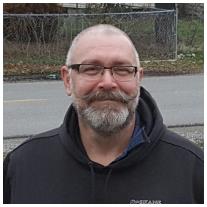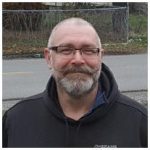 John P. Schneider, 54, of Spokane Valley, Wash., was hit and killed by a Union Pacific train while working near the Wallula train yard in Walla Walla County, Wash., Jan. 31.
Schneider had been a member of Local 1505 in Spokane, Wash., since 2004. He loved to read, was a survivalist enthusiast and a member of The Church of Jesus Christ of Latter-day Saints.
Schneider is survived by his wife, Karen; two sons, John Patrick and Jacob; two daughters, Jackie (Dan) Cook and Jessica (Brandon) Grimmett; three grandchildren, Lucy, Calvin and Olive; a sister, Marcie (Kelly) Roberts; and a brother, Cliff Schneider. His parents, John and Marjorie Schneider, preceded him in death.
Funeral services will be held at 2 p.m., Friday, Feb. 10, at The Church of Jesus Christ of Latter Day Saints, 14111 E. 16th Ave., Spokane Valley, WA 99037. The family will receive friends at 1 p.m., prior to services at the church.
Click here to view the official obituary and to leave condolences for the family.
A GoFundMe account has been set up by Local 1505 to help the family with expenses. Click here to make a donation.
SMART TD extends their condolences to the Schneider family, friends and members of Local 1505.