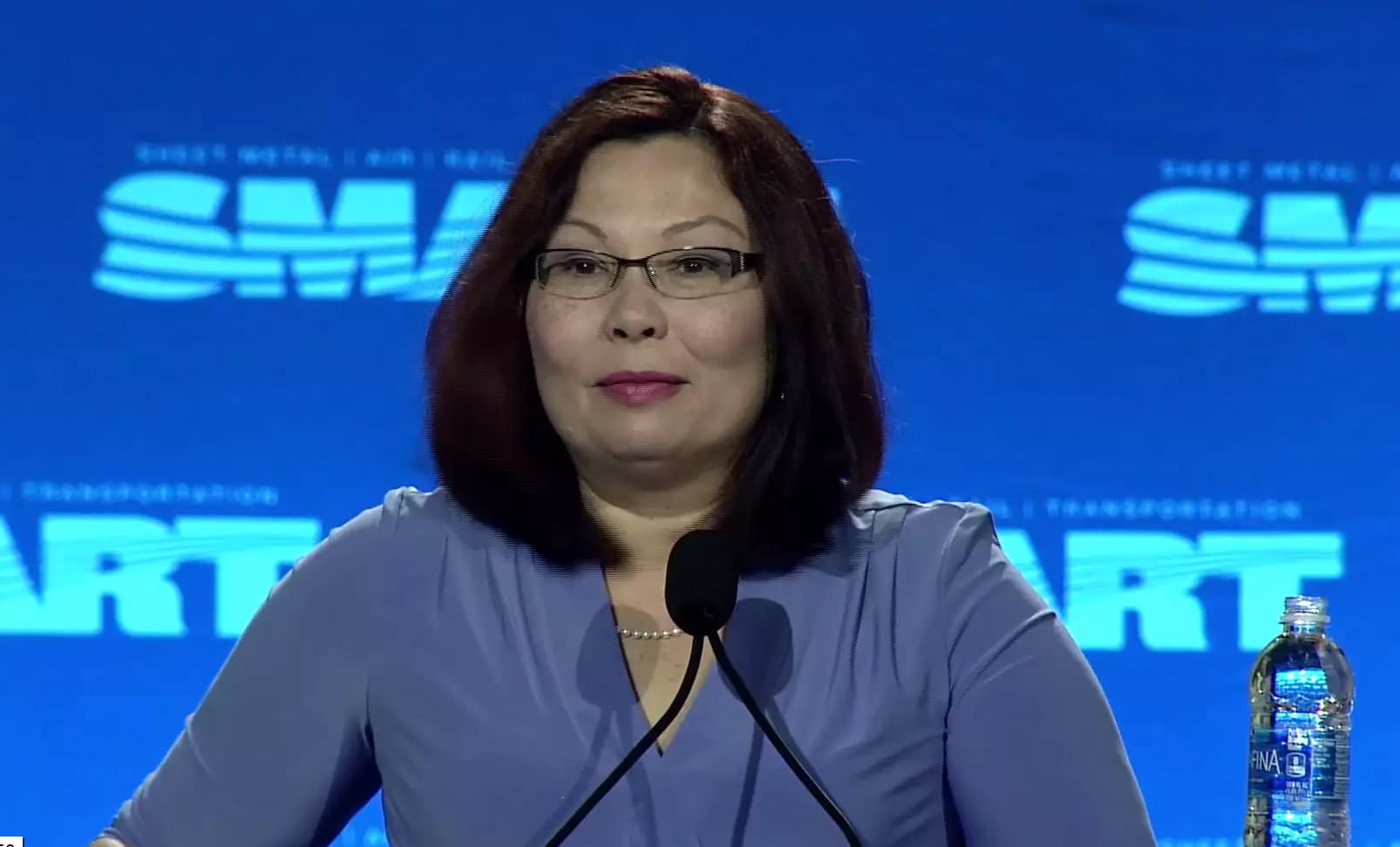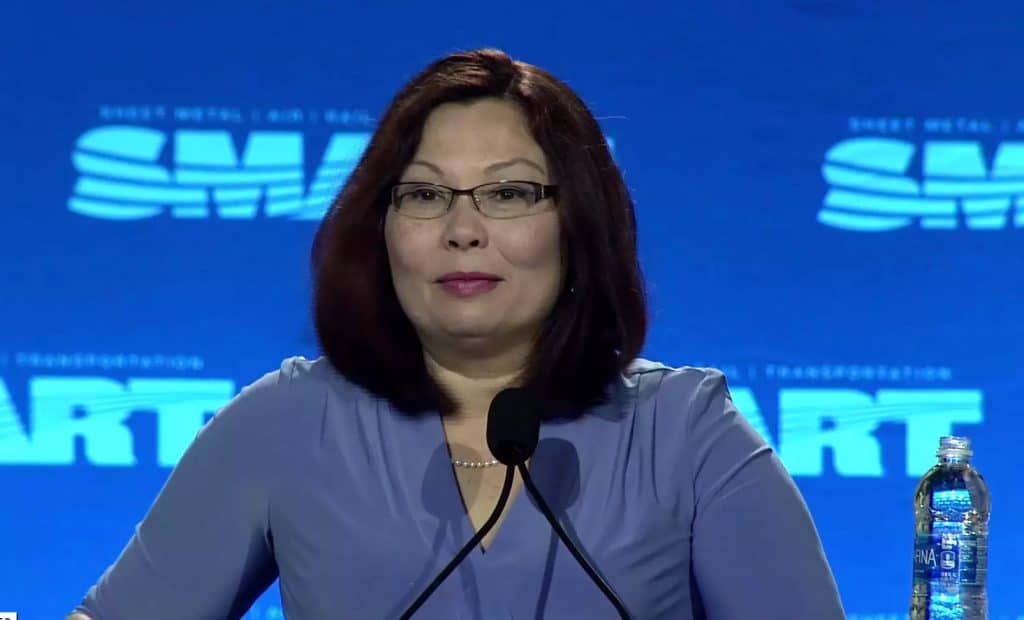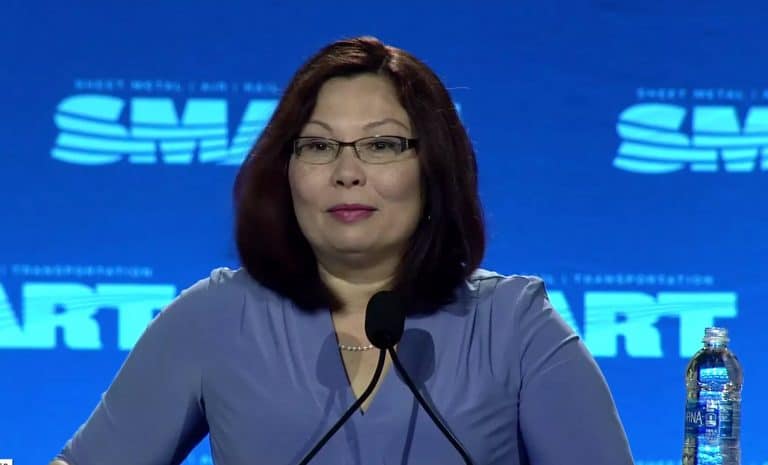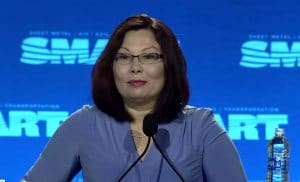 Congresswoman Tami Duckworth, currently running for U.S. Senate in Illinois, delivered a heartfelt and inspirational address on Tuesday at the SMART Sheet Metal Business Agents' Conference in Chicago, IL.
Her speech detailed not only the experience she faced when her helicopter was shot down over Iraq, but also included her strong praise for her fellow service members who used their resourcefulness and skill garnered from their training as building trades members to ensure their unit was kept safe and battle ready.  This included the sheet metal workers who reinforced their vehicles with their know how garnered during their civilian life and the electricians who rewired the faulty electricity and protected their fellow service members from injury and electrical shock.
Click here for the full video.