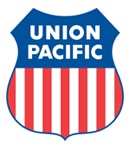 Class I carrier Union Pacific announced Monday that it has completed implementation of Positive Train Control (PTC) on all federally mandated freight and passenger routes requiring the collision avoidance technology.
The carrier still must achieve full interoperability, that is, its PTC system must be able to successfully interact with those systems used by other carriers.
The carrier reports that 16 of 25 railroads it hosts are compliant, encompassing 85% of Union Pacific's interoperable PTC train miles, and says that full interoperability in conjunction with the other carriers is expected by mid-2020.
PTC is designed to prevent:
Train-to-train collisions;
Derailments caused by excessive speed;
Accidents that can occur if trains are routed down the incorrect track;
Unauthorized train movements on tracks undergoing maintenance
Regardless of implementation status, if a SMART Transportation Division member experiences an event in which PTC or other rail technology hinders the ability to perform his or her duties, he or she is encouraged to complete a Railroad Technology Event Report and submit it to SMART-TD.
Read the Union Pacific release.