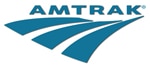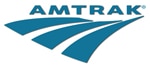 UTU Amtrak conductors and yardmasters are currently in mediation with regard to an amended wage, benefits and working conditions agreement.
The UTU and Amtrak are far apart on a few difficult issues.
At this time, the parties are exploring alternative methods of interest-based resolution. This may or may not work. The UTU and Amtrak have an accelerated schedule with dates in January.
It will be known at the end of these sessions whether this approach has any hope of success, or if it will be necessary to go down the traditional path of self-help under provisions of the Railway Labor Act.