WEST HOLLYWOOD, Calif. – A Los Angeles County Metropolitan Transportation Authority (LACMTA) bus driver, and member of UTU Local 1563, was murdered aboard his bus here Sunday morning, May 20, by a lone gunman, according to media reports.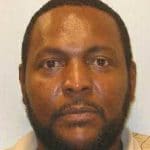 Alan Thomas, 51, who began driving part-time for LACMTA in 2007, and became a full-time driver in 2010, was taken to an area hospital following the shooting and later pronounced dead. He reportedly had been shot in the upper torso.
According to the Los Angeles Times, Thomas was leaving a layover area "when the lone passenger allegedly shot him." The alleged shooter reportedly exited the bus through a rear window and awaited county sheriff's deputies, who placed him under arrest without a struggle. Two weapons – a shotgun and a handgun — reportedly were recovered at the scene.
The alleged shooter, Anthony Craig Chambers, 41, of Los Angeles, was booked on a "suspicion of murder" charge and is jailed in lieu of $1 million bond, according to the Los Angeles Times. If convicted, he could face the dealth penalty under California law.
A detective told the Los Angeles Times that there was no apparent relationship between the bus driver and the alleged shooter.
Fellow bus operator Victor George, also a member of Local 1563, said, "We always are exposed to mental, verbal and physical abuse by passengers."
UTU General Chairperson James Williams (LACMTA, GO 875) said, "I'd like to see more security on buses, such as law enforcement officers riding buses and doing spot checks." Williams stopped short of calling for protective enclosures for drivers, saying "more study and member involvement is necessary."
Calling the shooting "tragic," Williams said, "We are all deeply saddened. Our thoughts and prayers are with Brother Thomas and his family."
A friend of Thomas told the Los Angeles Times, "He had no enemies. He loved everybody. He associated with everybody."
LACMTA CEO Art Leahy arranged for grief counseling to Thomas' "family of fellow bus operators."