SMART and the SMART Women's Committee celebrated Women In Construction Week from March 5–11, 2023, putting a special focus on the life-changing careers in unionized sheet metal that are available to women across the United States and Canada. Along with two profile videos, SMART's Women In Construction Week 2023 programming featured a kids art contest, a photo contest and a happy hour hosted by the Women's Committee and SMART General President Joseph Sellers — including a video by Local 17's (Boston, Mass.) Shamaiah Turner demonstrating how to make the 2023 happy hour drink, a tribute to trailblazing SMART sister and Director of Special Projects Louise Medina.
Women In Construction Week was founded by the National Association of Women in Construction (NAWIC), a group that started with just 16 women in 1953 and now has more than 115 chapters in 47 states. Launched in 1998, the national campaign for Women In Construction Week is held the first full week of March each year to highlight women's vital contributions to the construction industry, increase the visibility of the many women serving as role models and educate the public about the opportunities that exist for women in the industry
Those opportunities were on full display in the SMART video profiles of Local 17 (Boston) sheet metal worker Adrian Mobley and fifth-year Local 17 apprentice Kerry Sampson — the first-ever female SMART sheet metal worker in Rhode Island.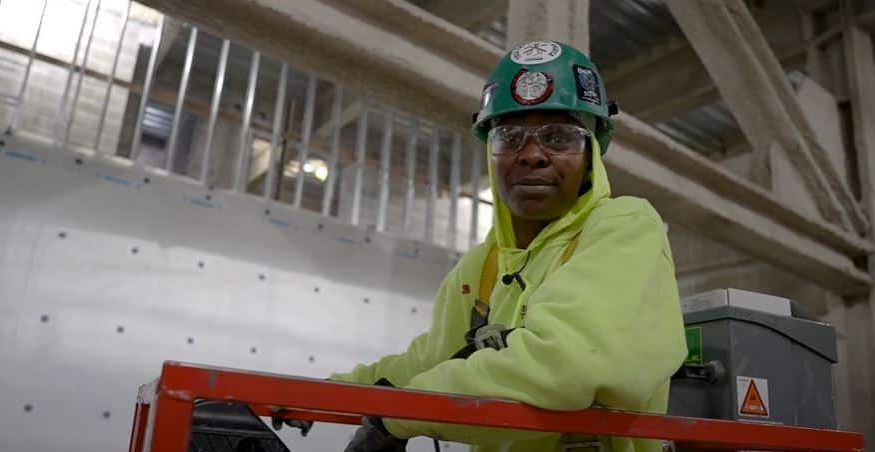 Mobley said her life changed when she entered the Building Pathways pre-apprenticeship program and met Shamaiah Turner. Mobley had previously worked as a nonunion nursing assistant, and she never had the financial security to move out of her parents' house. Even worse, none of those companies provided her with health or dental benefits. That all changed, she noted, when she joined Local 17.
"I got into the union, and I stacked: saved money, saved, saved, and now I have a two-bedroom condo and I'm loving it. So I thank the union for that," Mobley said.
"If a woman approached me right now wanting to get into sheet metal, I would tell her go for it," she added. "If you see me doing it, you can do it. I saw another woman doing it, and I convinced myself I could do it."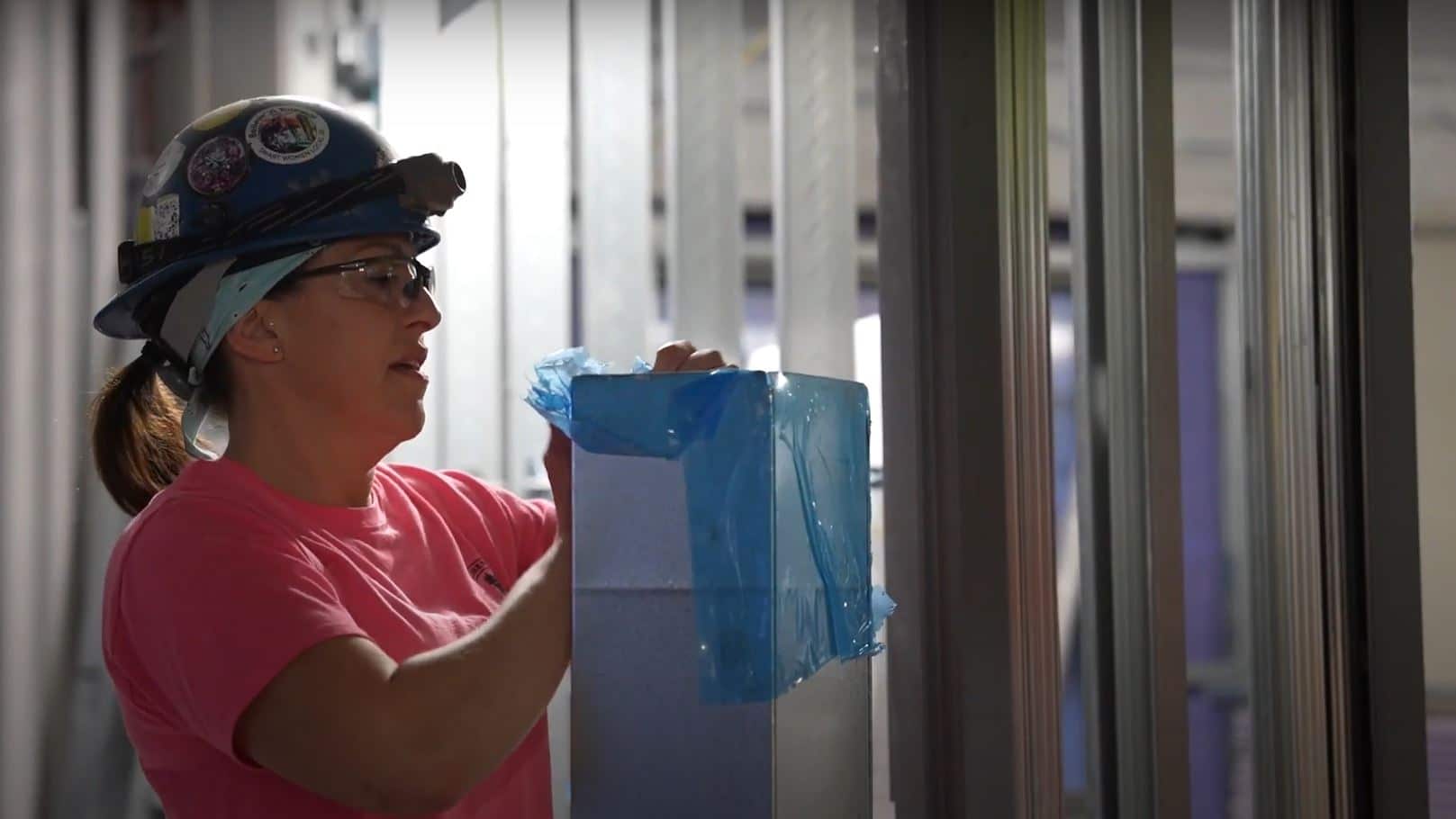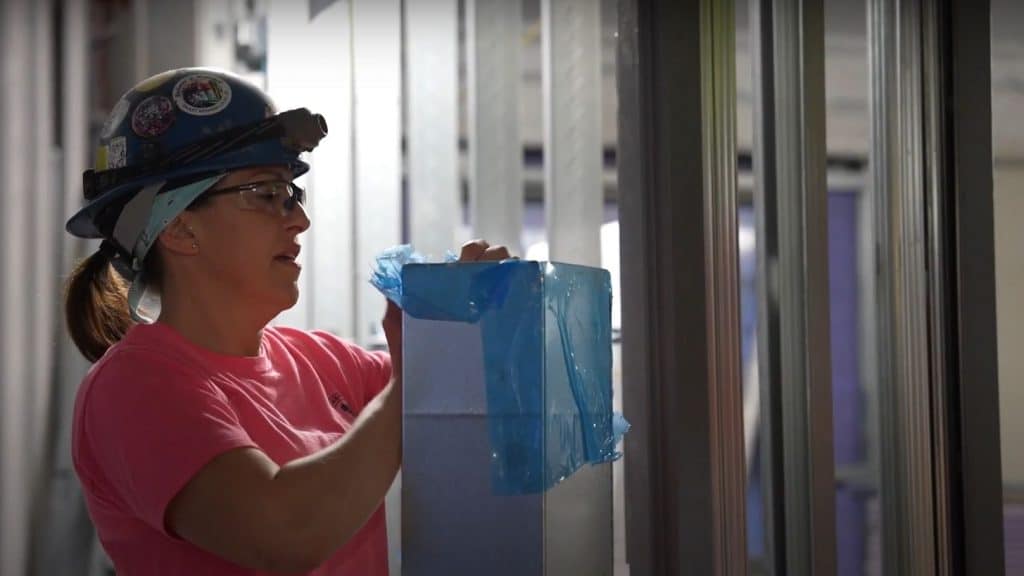 Sampson echoed many of Mobley's points. Before entering the Local 17 apprenticeship, she found a consistent, family-sustaining career hard to come by. Her hair dressing job, she said, didn't pay very well but had some benefits; as a makeup artist, she made more money but had no benefits. Now, with the strong pay and benefits afforded by her union apprenticeship, she's able to help her daughter go to nursing school, afford her own place and provide for her loved ones.
"I definitely have better work-life balance now that I'm in the union," Sampson explained. "I make better Adrian Mobley Kerry Sampson money, I'm more comfortable, I have better benefits, I can do what I want to do with my free time. I love fishing; the first year of my apprenticeship I was able to buy a small aluminum boat, and now I own a 20-foot center console."
SMART's Women In Construction Week celebrations concluded with a virtual happy hour on the evening of Friday, March 11, during which the winners of the photo and kids art contests were announced, attendees played online games and trivia, and SMART sisters and allies shared in the camaraderie of union solidarity.
"Women In Construction Week gives us the opportunity to gather with sisters across North America, celebrate the many trailblazers in our industry, and spread awareness about the opportunities in our trade" said SMART Women's Committee Chair Vanessa Carman. "We had another successful week in 2023, and we can't wait for next year!"