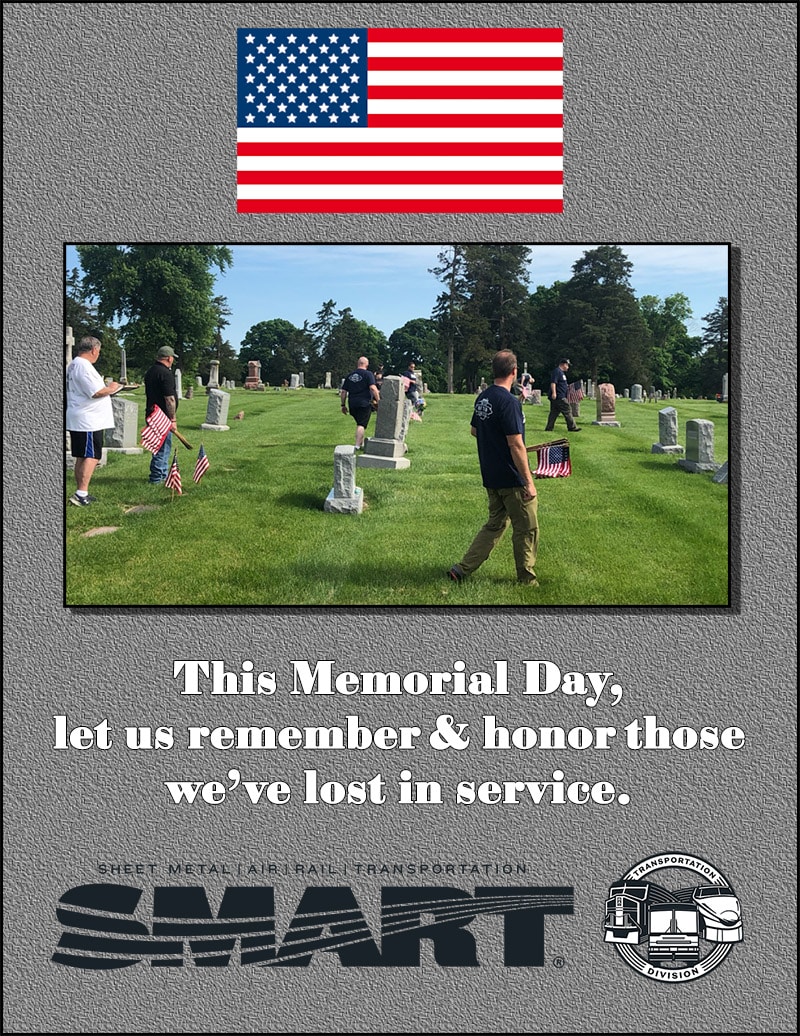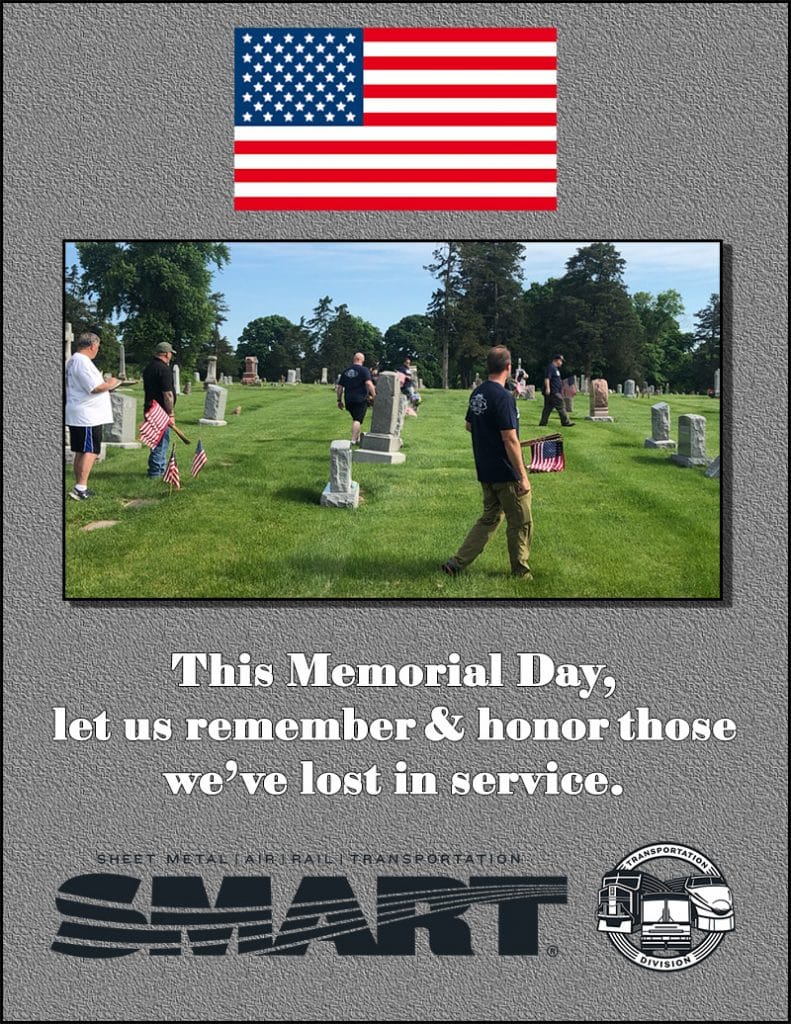 Brothers and Sisters,
On this Memorial Day, let us reflect on and honor those who have made the ultimate sacrifice while in service to our great nation. Their willingness to voluntarily face hardships where others cannot or will not is a testament to their character. We would not be the country we are today or enjoy the freedoms we have without these men and women.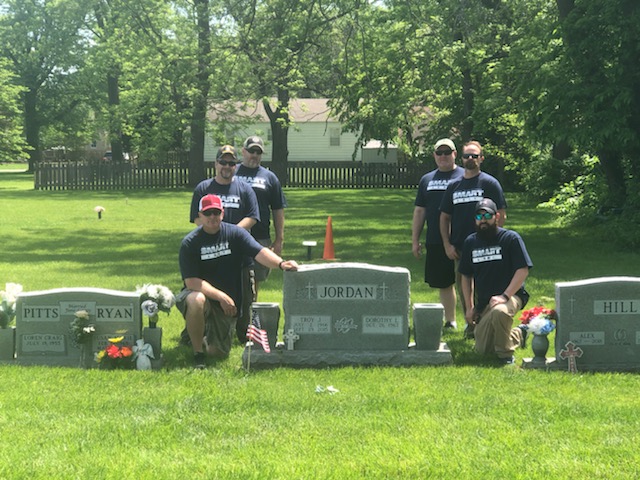 As a veteran of the U.S. Army, I view this holiday with great reverence and respect. SMART-TD would like to take this opportunity to express our appreciation to members of the military, and their supporting affiliates — those on active duty, those who have retired and those who are no longer with us.
Their sacrifices must not go unnoticed nor be forgotten.
As we all celebrate this Memorial Day, please take a moment to reflect on the holiday's true meaning. Keep their memories and teachings close to you always and be thankful for those who continue to endure these duties today.
As a reminder, our union has many resources for veterans available — please see the links below. As we continue into June, which is PTSD awareness month (National PTSD Awareness Day is Tuesday, June 27), be sure to take care of yourselves and seek out help or support if you need it. More information about PTSD and treatment options are available here.
Thank you, God bless, and stay safe!
Fraternally,
Thank you, God bless, and stay safe!
Fraternally,

Jeremy R. Ferguson
President, Transportation Division
---
Links:
SMART-TD Veteran Services page
Update your military status via the Member Portal
---
If you are suffering from PTSD and think you may hurt yourself, please call the National Suicide Prevention Lifeline at 1-800-273-8255 to reach a trained counselor. Use that same number and press 1 to reach the Veterans Crisis Line.