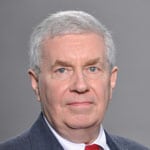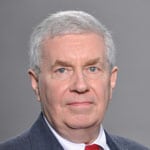 By James Stem, 
UTU National Legislative Director – 
Coal is America's most abundant source of energy, helping reduce our nation's dependence on imported oil.
Coal also means jobs, with almost one in every five freight rail jobs dependent on transporting coal. And coal means high-paying jobs for coal miners, power plant workers and the building trades, who build, maintain and update coal-fired generating plants.
Troubling is that coal – and this means American jobs — is under attack within the Environmental Protection Agency and from some in Congress who want to impose such stringent new emissions regulations that as many as one-third of our coal-fired power plants could be closed and no new ones built. That puts thousands of jobs on the line.
This debate will continue until the process is discovered to allow carbon-dioxide gases from coal to be captured and used productively.
Railroads, coal producers, the electric power industry, rail labor and other labor organizations agree there is a better way to improve air quality than regulations so stringent that coal production would plummet and large numbers of coal-related jobs would disappear.
The UTU's National Legislative Office and state legislative directors are working with these allied interests to educate federal regulators and Congress on the issues, and explain the harm that could come to rail employment, the Railroad Retirement system and other segments of the American economy from stringent new regulations limiting carbon dioxide emissions from new coal-fired generating plants.
A coalition of unions, including the UTU, are members of Union Jobs and the Environment (http://www.ujae.org/), working to ensure coal remains an important part of America's energy mix.
Environmental science is complex. Seldom do solutions proposed by environmental scientists weigh economic considerations, such as the impact on American jobs from limiting the use of coal by electric utilities.
Other environmental scientists propose a more balanced and flexible approach that would achieve comparable reductions in harmful emissions while protecting rail and other coal-related jobs. Our mission is to educate decisions makers and opinion leaders as to the costs of acting without considering economic impacts and alternatives that are equally effective in improving air quality.
We support a new approach by the Obama administration that has awarded federal research funds to nine universities to develop new clean coal technologies that will permit the continued use of American coal. We are disappointed that the amount of research dollars is not significantly greater.
Coal loadings are second only to trailers and containers in the number of carloads hauled by railroads. Some 45 percent of railroad tonnage is represented by coal, which does more than provide low-cost energy and American energy security.
Coal means high-paying jobs with benefits, and the UTU is working diligently with our partners to protect those jobs.