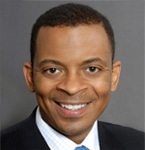 Investigators from the National Transportation Safety Board (NTSB) and Federal Railroad Administration (FRA) are on the scene today of a BNSF Railway Co. crude-oil train that derailed and caught fire yesterday morning in Heimdal, N.D.
The BNSF train consisted of 109 total cars, 107 of which were loaded with crude oil. Two buffer cars were loaded with sand. Six of the crude oil cars derailed at about 7:30 a.m., resulting in a fire and the town's evacuation. All other cars were pulled away from the scene to a safe distance. No injuries were reported, according to a statement issued by BNSF. 
The tank cars involved in the incident were the unjacketed CPC-1232 models, which are among the tank-car models slated for retrofits or phasing out under new federal rules governing the safety of crude-by-rail transportation.
Read more from Progressive Railroading.