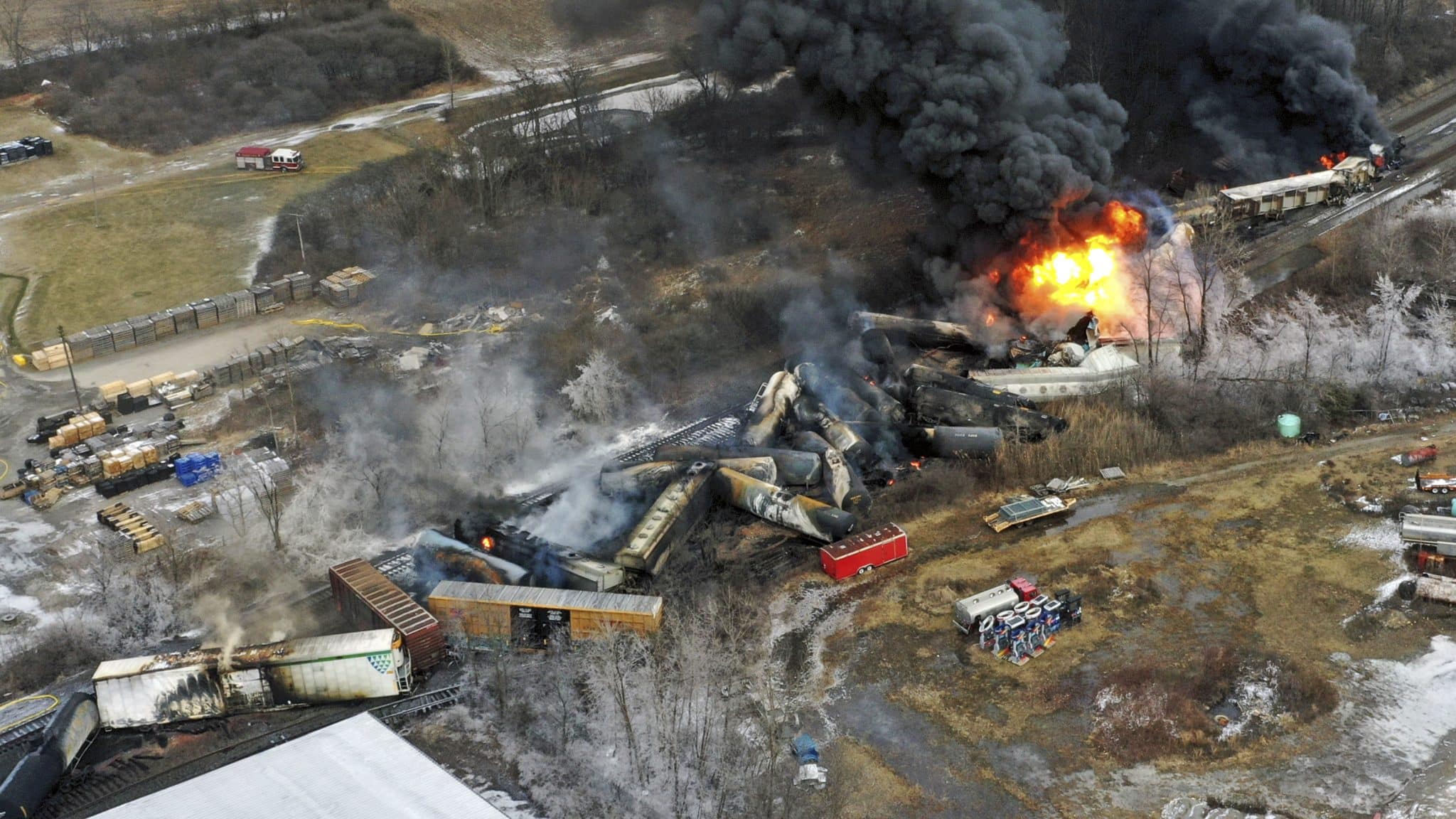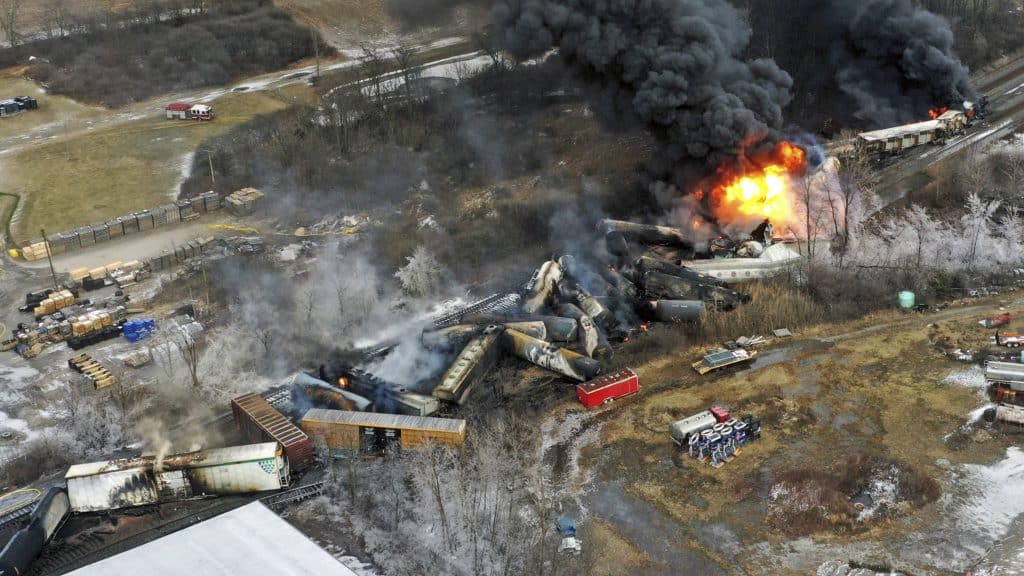 Freight rail safety was the focus of the March 2023 episode of the Talking SMART podcast. SMART-TD Alternate National Legislative Director Jared Cassity and SMART-TD Government Affairs Rep. Daniel Banks joined the podcast to discuss the fight to improve freight rail safety at both the state and federal levels in the weeks following the disaster in East Palestine, Ohio.
The East Palestine derailment and other well-publicized accidents since have made clear what SMART-TD and rail labor have been saying for years: So-called "Precision Scheduled Railroading" is bad for workers, the public and the environment.
"It speaks to the seriousness of the devastation that has been done to the railroad industry since the implementation of Precision Scheduled Railroading, and it speaks to the fact that our predictions are now coming into fruition. And it's both a shame and a frustration, and – to be quite frank – a very anger-filled reaction for us," Cassity said. "It's shocking to see all these derailments take place. … All of these things can be brought back to Precision Scheduled Railroading and what it's done."
"We need to act in solidarity" on freight rail safety
Both Cassity and Banks emphasized the importance of pushing for freight rail safety regulation across the country. Federal legislation like the bipartisan Railway Safety Act of 2023 has already been introduced, along with bills in states across the country. Now, both guests said, SMART members, families and allies need to get involved and make sure the railroads and elected officials feel the pressure.
"We need the action. Today's the day, and we need to capture the momentum – we need to act in solidarity," Banks said, adding that members can get involved by texting "Rail Safety" to 67336 (message and data rates may apply).
"When it comes to combatting the railroads, what we need is membership engagement, membership interest, membership participation," Cassity explained. "We need the members to win this fight … we have got to have the membership speaking, because they're the constituents, they're the influencers. The union is the voice of many, but we need the many voices to be speaking as one."
At the end of this episode, SMART General President Joseph Sellers discussed what SMART is doing to recruit nonunion sheet metal workers and meet the workforce needs presented by megaprojects, infrastructure investment and more. Listen to the full episode here, or wherever you get your podcasts.
Return to Talking SMART index page.
---
Talking SMART is a member of the Labor Radio Podcast Network — working people's voices, broadcasting worldwide 24 hours a day.
---
Freight rail safety in the news