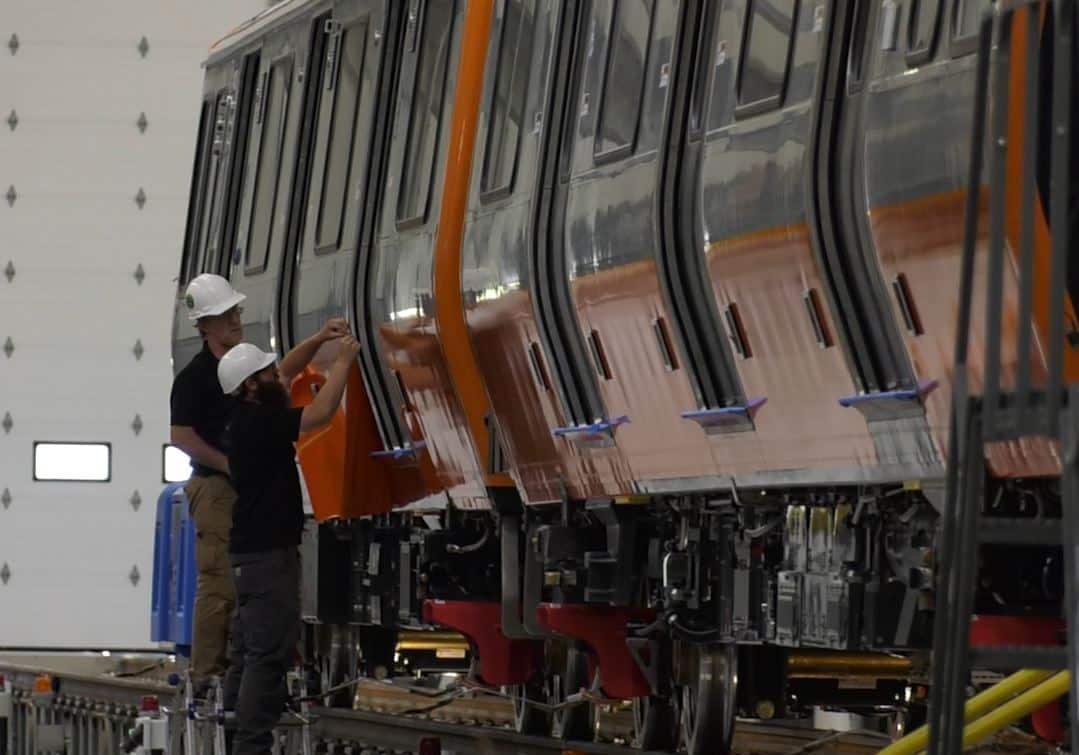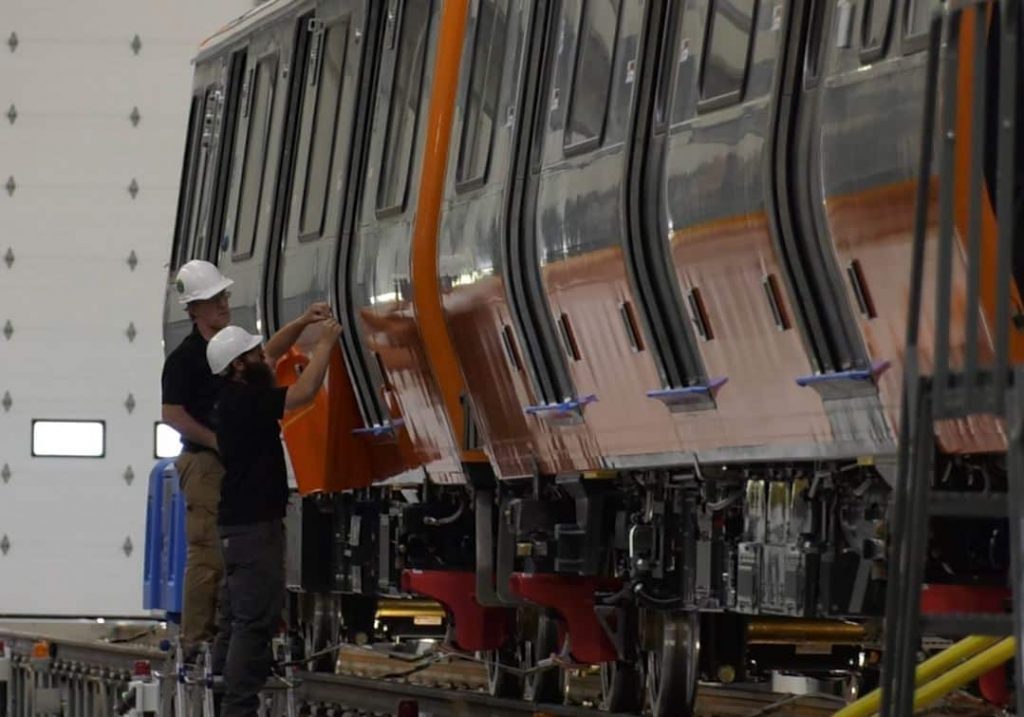 Earth Day represents both an annual celebration of our natural environment and a call to action for our planet, our jobs and our families. Awareness continues to grow regarding the damaging effects of climate catastrophe, and governments are reacting accordingly by shifting towards green economic and energy systems. From offshore wind farms, to public school retrofitting, to electric vehicle battery manufacturing, climate change is requiring new innovations across all sectors of North America's workforce.
SMART members have been on the forefront of green union jobs for decades. Buildings account for about 40% of total energy use in the United States, with more than 35% of the energy generated in the U.S. used to operate buildings' HVAC systems. SMART's manufacturing members produce energy efficient air movement equipment, heating and cooling machinery and insulated duct systems. Across our two nations, these production workers build dedicated outside air systems (DOAS) units, rooftop units, water-source heat pumps, underfloor air distribution systems and chilled beams – all designed to increase energy efficiency and keep our buildings running smoothly. These green, leading-edge technologies are not only designed and manufactured by SMART members; our union sheet metal workers install the products as well.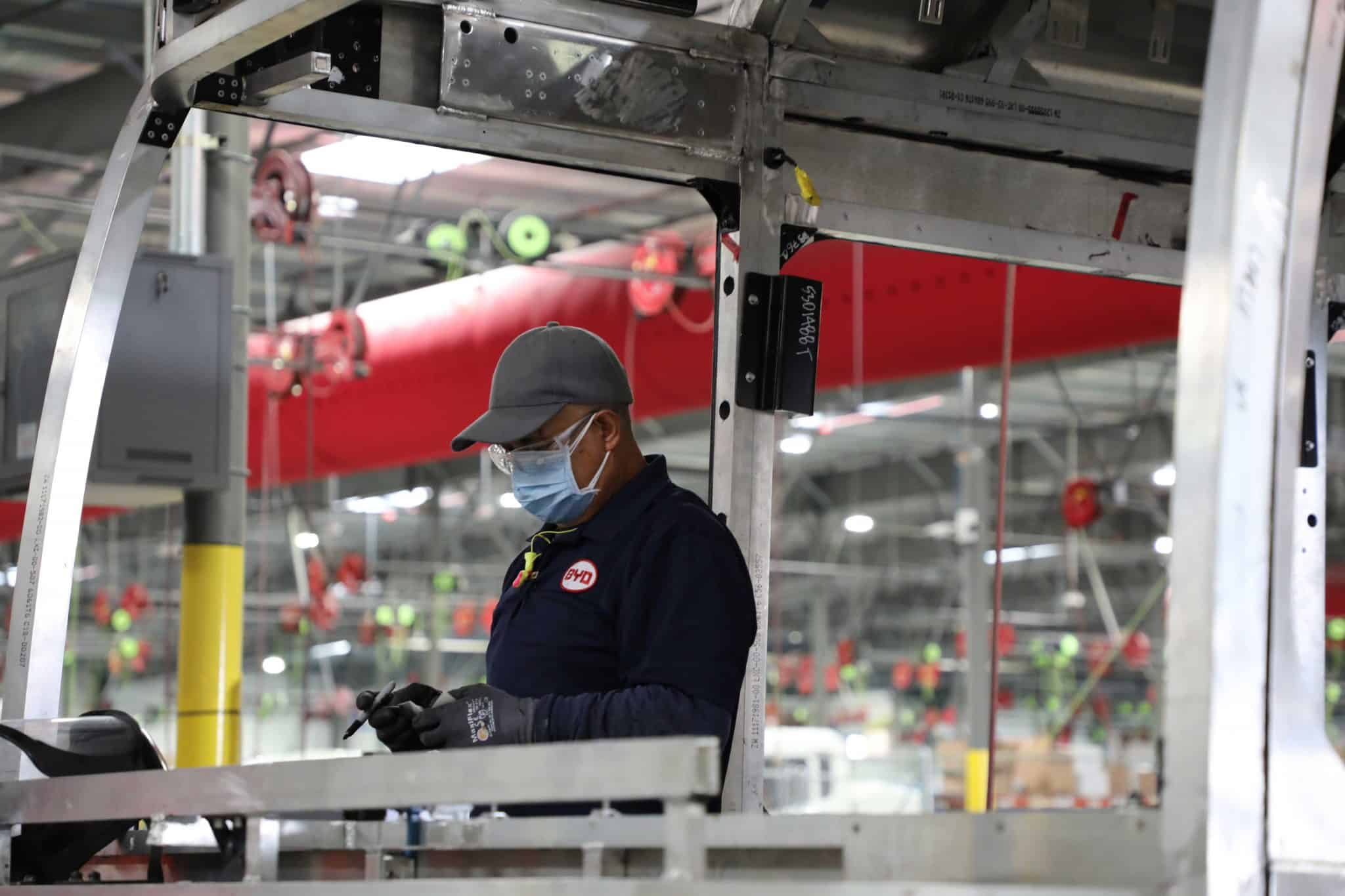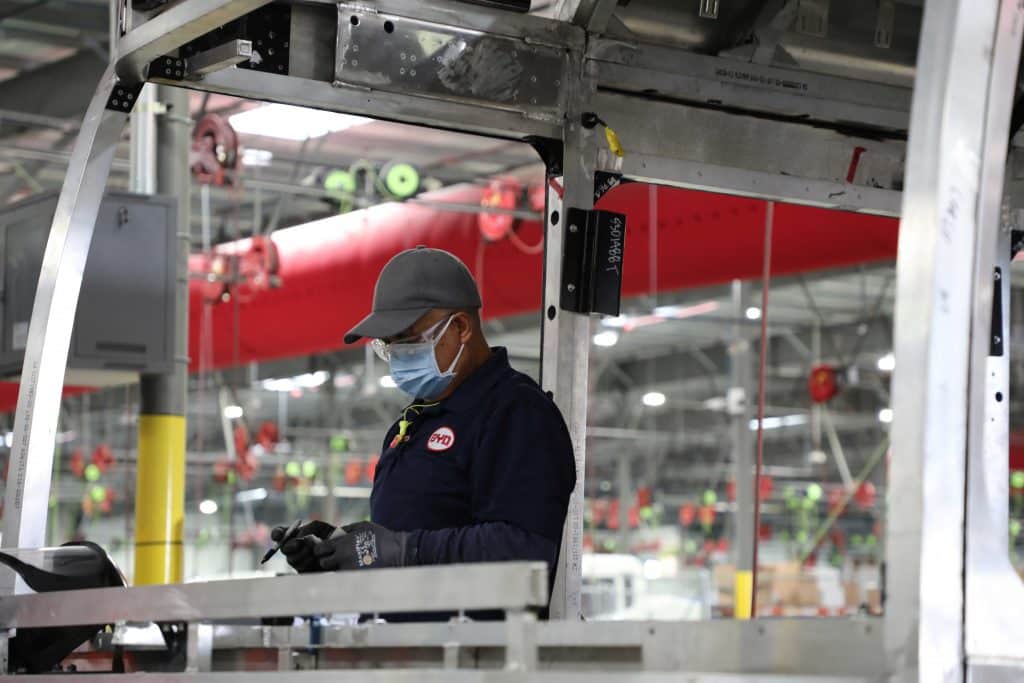 Members of the SMART Transportation Division are also doing their part to reduce harmful pollution, particularly in the transit sector. Whether moving passengers from point A to point B on electric buses in California or bringing citizens to work on commuter rail systems in Chicago, New Jersey and beyond, TD workers are helping accomplish the dual achievement of reducing automobile emissions and efficiently and safely transporting Americans to their destinations. And at BYD in Los Angeles, the sheet metal and transportation sectors combine, as SMART Local 105 members help manufacture electric busses for local communities.
"Whether schools, hospitals, offices or apartment buildings, SMART workers are helping reduce energy output and keeping our nations working in cleaner, healthier ways," said SMART General President Joseph Sellers, Jr. "These green union jobs are vital for our countries and our membership."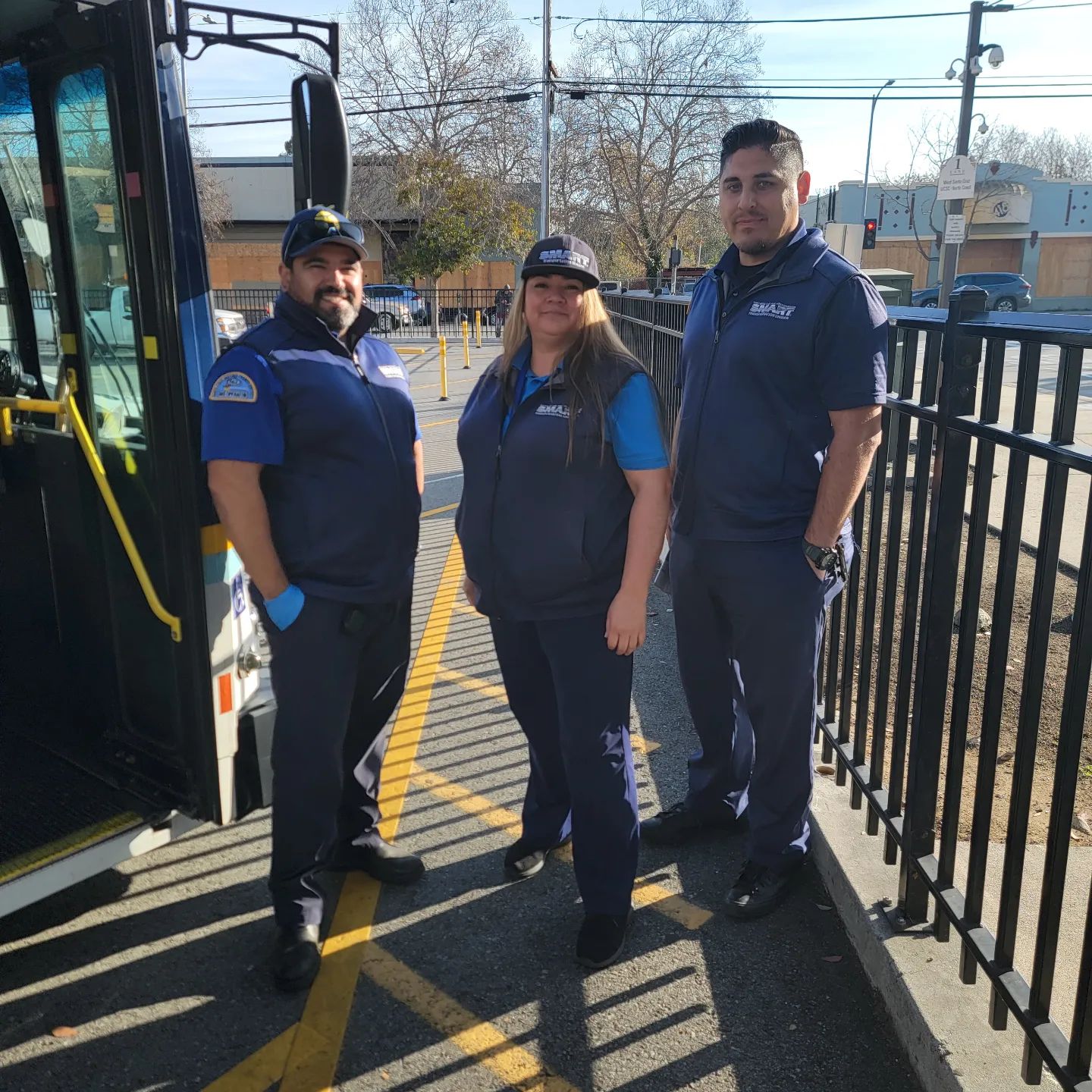 In Canada, meanwhile, the government's commitment to achieving net-zero carbon emissions by 2050 has placed a new emphasis on SMART's skilled workforce.
"The transition to net-zero is a once-in-a-lifetime economic shift, not seen since the industrial revolution, and it is absolutely vital that this work is performed by union members," noted SMART Director of Canadian Affairs Chris Paswisty. "Whether retrofitting buildings across Canada to increase energy efficiency, performing indoor air quality work or installing green roofs, the incentives included in the 2023 Federal Budget will put our members' labour in high demand, creating green union jobs."
The electric vehicle industry has proven to be fertile ground for SMART, with hundreds of members currently working to build EV battery factories in states like Kentucky and Ohio. But the burgeoning sector also presents a warning – unlike the "Big Three" automakers of old, many electric vehicle manufacturers are extremely nonunion. That's why SMART members and locals must do more than merely take on the green energy work of today, Sellers added. Labor needs to organize and engage lawmakers to ensure the economy of tomorrow works for future generations.
"There was once a time when green energy goals were at odds with the labor movement. But SMART sheet metal and transportation workers know the importance of ensuring the jobs of the future are good, family-sustaining, green union jobs," he explained. "Across our two nations, SMART members and local unions must push our communities to adopt green energy policies with strong labor standards attached – from decarbonizing schools in Rhode Island to installing green roofing technology in Canada. We will continue bringing workers into our union to meet these new workforce needs, and work with our elected officials to make this transition to green energy with union labor."