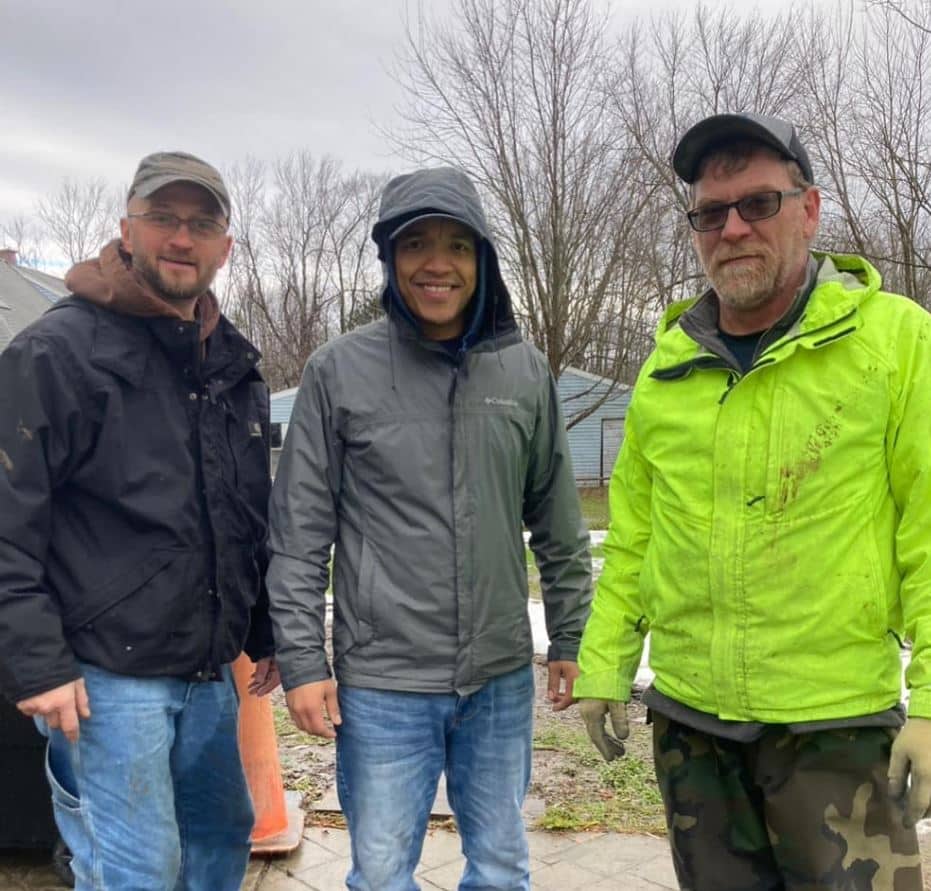 When 64-year-old Orchard Park, N.Y. resident Chuckie Sonntag found himself in need of an entry ramp for his home, the SM Local 71 (Buffalo, N.Y.) SMART Army leapt into action — demonstrating the vital role unions play in American communities, on and off the job.
Sonntag, who helped form a local charity that gives economically challenged Buffalo-area kids the chance to attend their first NFL games, is a double amputee who lost his limbs to a bone disease — his arm at age 35, and his legs eight years ago. Until recently, he only had an entry ramp at the front of his home, giving him just one way to enter and exit his house. A former member told Local 71 leadership about Sonntag's plight, and the membership mobilized immediately.
"Our members find the time to help somebody; our [members] are workers who get satisfaction in helping others," Local 71 Business Manager Paul Crist told WNYLaborToday.com. "When someone needs help in our community, why not us?"
"It's important to help people who need," added Local 71 Membership Development Organizer Andre Mayes. "We got a donated aluminum ramp, disassembled it at one location and then transported it over to Chuckie's house just before the holidays (and in between two massive snowstorms that hit the Buffalo area, thankfully)."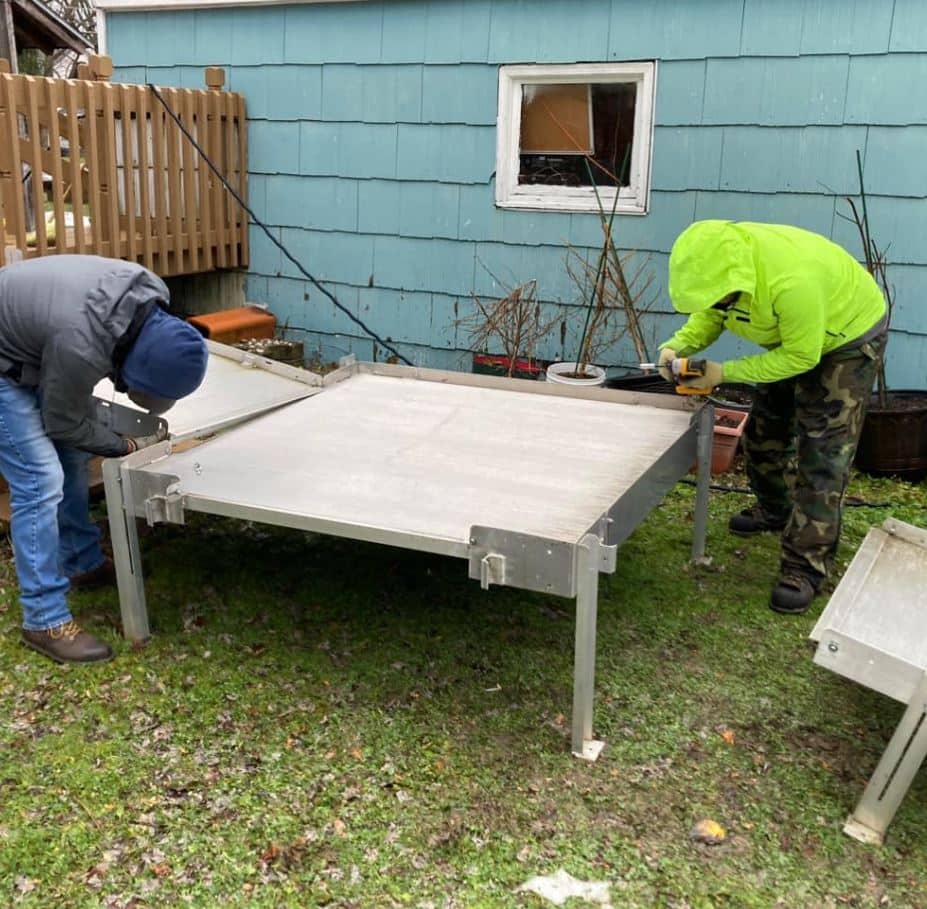 Mayes, Local 71 Vice President Cary Hinterberger and eight-year member Scott Brodnicki then spent the afternoon reconfiguring and installing the ramp, which had been broken down into eight-foot segments, at the back of the house.
"I jumped on board and volunteered. That's the way I was brought up," explained Brodnicki. "It always goes back to my [late] father, who was also a SMART member: When someone needs help, you lend a hand – no matter who it is."
SMART Army projects like the one at Sonntag's house help spread the word about how all working people benefit from the presence of organized labor; they show clearly that unions are pillars of local communities. More importantly, such projects put labor's principles into action, demonstrating the real, concrete power of community solidarity.
"I'm so happy — [Local 71] came through for me," Sonntag told WNYLaborToday.com. "They're a bunch of really nice guys. [The ramp] works really well, and it couldn't have happened at a better time."