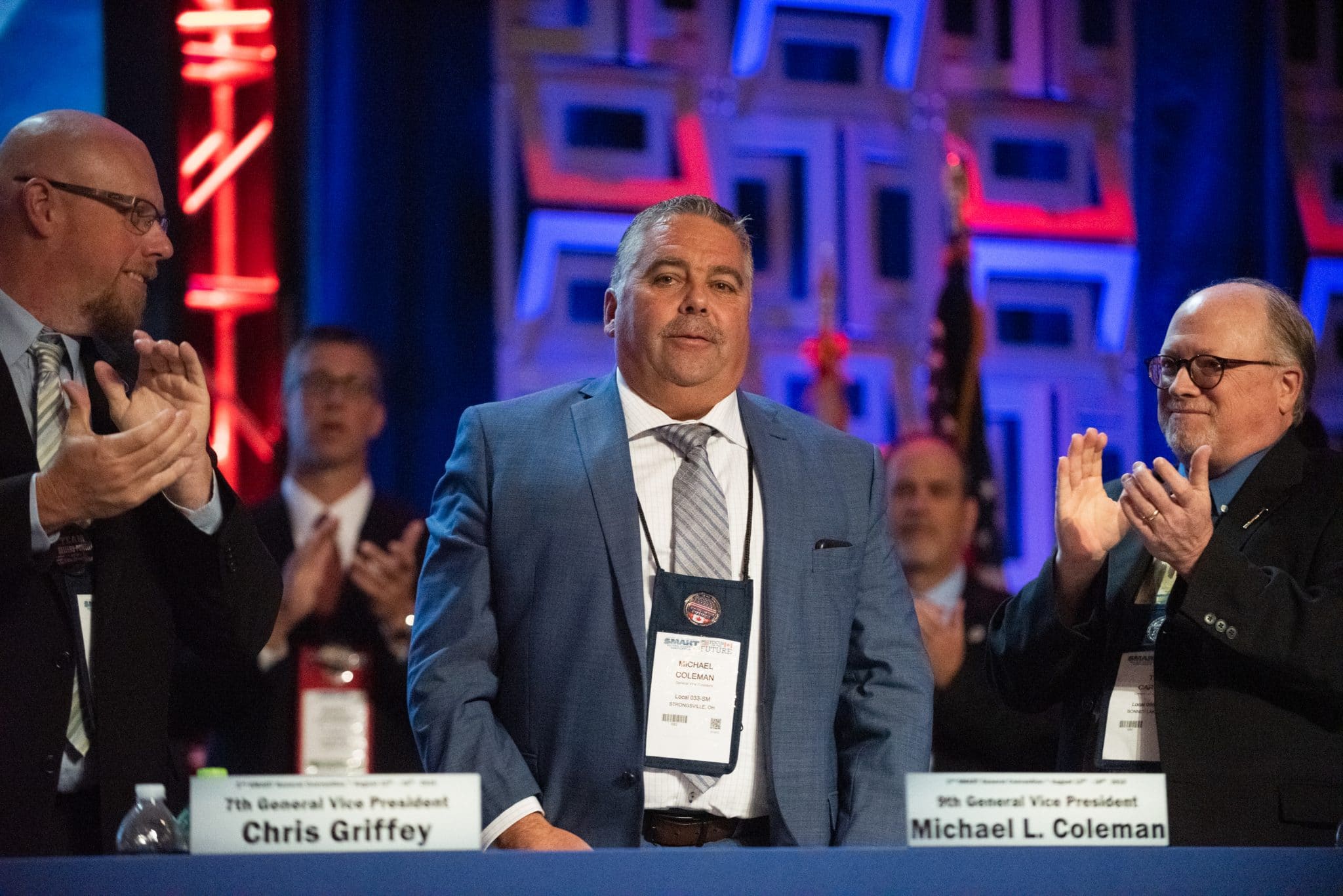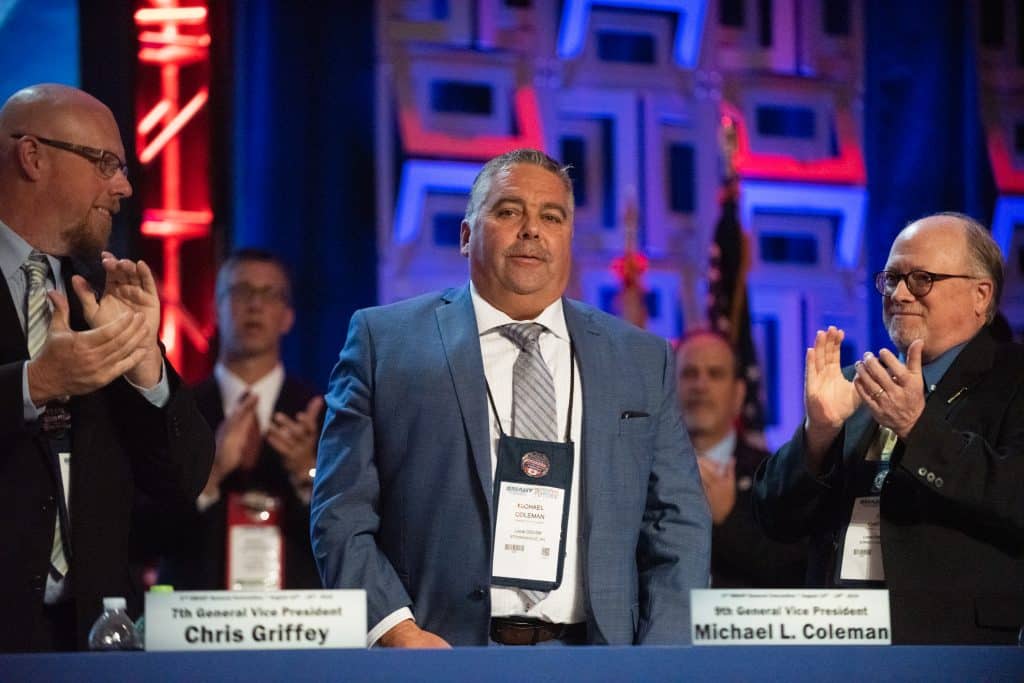 Like retiring SMART General President Joseph Sellers, Michael Coleman has decades of experience in both the sheet metal trade and union leadership. He began his career as a SMART sheet metal worker in 1985, when he joined what was then Local 65 in Cleveland, Ohio (Local 65 merged with Local 33 soon after).
"I was 18 years old, about to turn 19," Coleman explained. "I had a job working for a moving company, but there wasn't much of a future in that. And somebody I knew said, 'why don't you try taking the apprenticeship test to become a sheet metal worker?' And like most people at the time, I said: 'I don't even know what a sheet metal worker is.'"
He took the apprenticeship test, honed his craft as a member of Local 33 (northern Ohio) and — despite having never considered union leadership — ended up running for election as a member of the local's executive board. From there, he became business representative, then Local 33 president and business manager in 2012. Seven years later, the SMART General Executive Council asked him to move to Washington, DC to work as SMART's director of business and management relations — and shortly after that, General President Sellers asked him to become assistant to the general president. In all, it amounts to more than 20 years of dedicated leadership at the local and international level.
"Much like General President Sellers, everything I have is because of this organization," Coleman said. "I was floundering working for that moving company — becoming a sheet metal worker and a SMART member has provided me everything I have, along with my family. So I'm very dedicated to this organization. I'm driven because I think I owe everything I have to this organization."
Coleman has seen first-hand the battles and victories of the last several years: from the fight against IRAPs and anti-worker rail policy, to huge wins like the Bipartisan Infrastructure Law and the current megaproject boom. As he prepares for his new role as general president, he says, those challenges and opportunities are top of mind.
"Now is our time," he said. "These opportunities are once in a generation, and I'm very excited and very thankful to General President Sellers for positioning us as he did."