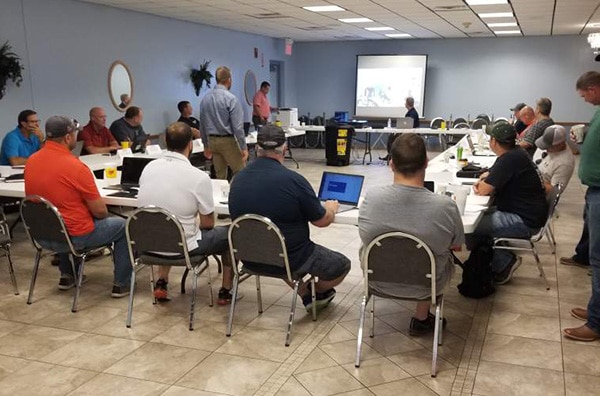 The leadership of GCA-953 (Union Pacific) have kicked off a slate of educational sessions for local officers and members.
The first of six sessions took place June 22 and 23 in Topeka, Kan., with General Chairperson Luke Edington, Associate GC Ian Reynolds and Sr. Vice GC Zach Nagy hosting and teaching the classes.
The curriculum included training on serving as a union officer, an overview of officer duties, website training, filing a proper time claim, writing a discipline appeal and a mock arbitration session.
Transportation Division President Jeremy Ferguson made a guest appearance through Zoom, Vice President Brent Leonard spoke in person and Larry Romine from Reliable Retirement spoke through Zoom.
"We had attendees including local presidents, local chairpersons, vice local chairpersons and secretary/treasurers from four states in attendance," Nagy said.
The GCA  has plans for five more sessions in Omaha, Cheyenne, Salt Lake City, Portland and Waukesha, Wis., as the summer progresses.
For more information about time and locations, email Nagy at znagy@utu953.org.