UTU Assistant President and International Vice President John Previsich has been named to the additional post of UTU general secretary and treasurer (GS&T) by the UTU Board of Directors.
Previsich also will continue handling assignments as an International vice president, but those assignments will be pared down given his new duties.
Previsich succeeds GS&T Kim Thompson, who retired Dec. 31. UTU International Vice President Delbert Strunk had been elevated to that post, effective Jan. 1, but Strunk chose, instead, to retire Dec. 31.
The UTU Board of Directors made additional appointments:
* UTU Alternate Vice President Troy Johnson becomes an International vice president, succeeding International Vice President Paul Tibbit, who retired Dec. 1.
* UTU Alternate Vice President John England becomes an International vice president, filling a position vacated by Strunk.
* Vice General Chairperson Jeremy Ferguson (CSX, GO 049) and General Chairperson Brent Leonard (Union Pacific, GO 953) become alternate vice presidents, filling the positions of alternate vice president vacated by Johnson and England.
Additionally, the United Transportation Union Insurance Association (UTUIA) Board of Directors elected Bruce Feltmeyer as general secretary and treasurer of UTUIA, succeeding Kim Thompson in that position. Feltmeyer also holds the position of director of staff at the UTU Headquarters in North Olmsted, Ohio.
Biographies of the new officers are available – or will become available in the case of Ferguson and Leonard – at http://www.utu.org/ by clicking on "About the UTU," then clicking on "officers" and scrolling down to the names.
Feltmeyer's biography is available at http://www.utu.org/ by clicking on "About the UTU," then clicking on "UTU/UTUIA Staff" and scrolling down to his name.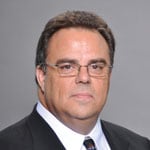 More than 170 bus operators, mechanics, service employees and store keepers employed by the Los Angeles area Montebello (Calif.) Bus Lines are now UTU members after overwhelmingly voting, "UTU, yes."
In the Los Angeles area, the UTU also represents employees of Los Angeles County Metropolitan Transportation Authority (LACMTA) and Santa Monica Municipal (Big Blue) Bus Lines.
Montebello Bus Lines transports some eight million passengers annually in the communities of Alhambra, Bell Gardens, Boyle Heights, Commerce, downtown Los Angeles, East Los Angeles, La Mirada, Montebello, Monterey Park, Pico Rivera, Rosemead, South Gate and Whittier.
UTU Alternate Vice President John England said, "Since International President Mike Futhey took office in January 2008, the UTU has set a record in organizing, with 29 new air, bus and rail properties organized and two raids on UTU properties turned back."
England was joined in the organizing drive by Bus Department Vice President Bonnie Morr and Bus Department Alternate Vice President Brian Donald, along with Sheet Metal Workers International Association (SMWIA) organizers Manuel Gonzalez and Ernesto Tolentino. The UTU and SMWIA are now merged as the International Association of Sheet Metal, Air, Rail and Transportation (SMART) Workers.
Praised for their efforts in organizing fellow Montebello Bus Lines employees were bus operators Rachel Burciaga and Frank Garcia. "Rachel and Frank were an integral part of making this organizing campaign a success and it would not have been possible without their assistance," England said.