John Harold Burner, 75, of Robinson, Ill., a former assistant state director for the United Transportation Union, died at 10:50 p.m. Oct. 22, 2017 at the Good Samaritan Hospital in Vincennes, Ind. He was born April 21, 1942, the son of Harold & Edith (Comer) Burner, both of whom preceded him in death.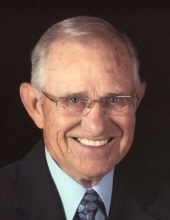 "John was more than an assistant director, he was a true partner when it came to representing rail workers in Illinois," said Joe Szabo, a former Federal Railroad Administrator who also served as legislative director for the union in Illinois. "His 'country boy' manner resonated with members of the Illinois General Assembly, and he was trusted by both Republicans and Democrats. Together we accomplished a lot, and I owe John so much – as does every rail worker in this state. "
SMART TD Legislative Director for Illinois Bob Guy also said that rail workers in his state are better off because of Burner's efforts.
"The list of issues and topics that John worked on over the years is far too large to describe, but rest assured that our members are better off today for having John Burner representing us, I know I am," Guy said. "So on behalf of all of our Illinois members, active and retired, I want to thank John for his service to our union, and I want to especially thank his wife Shirley and the rest of the Burner family for sharing him with us all those many years.
"We owe you, John — you won't soon be forgotten, rest in peace my friend."
John was a 1960 graduate of Palestine High School, and went on to further his education at the University of Illinois in Champaign, Ill. In 1962, he started working as an engineer on the Illinois Central Railroad, where he worked for 34 years before becoming assistant state director for UTU. He retired in 2008, and was a man who truly enjoyed his work, as anyone who knew him could attest.
Burner married Shirley Kay Corder on July 28, 1963, and she survives. He is also survived by his son & daughter-in-law, John S. & Kirsten Burner (Ventura, Calif.); by his daughter & son-in-law, Tammy & B.J. Fralicker (Palestine, Ill.); and by his grandchildren, Nick Halterman (Robinson, Ill.), Kiara Fralicker (Palestine, Ill.), and Sophia Burner (Ventura, Calif.); as well as a number of nieces and nephews.
In his free time, John could often be found on the water. In his younger days, he enjoyed water skiing. As he grew older, skiing turned to fishing, and this brought him so much joy through the years. He was also very active locally with the Boy Scouts. A former Eagle Scout, John was instrumental in starting the scout camp north of Palestine years ago. He was also active with girls' softball for many years. Though John was many things to many people, he was first and foremost a family man. No one could doubt the love he had for his wife, children, and grandchildren, who have lost a friend, partner and patriarch.
John was a member of the Crawford County Bass Club and the Palestine High School Alumni Reunion Committee.
Visitation will be 5 to 7 p.m. Thursday, Oct. 26 at Goodwine Funeral Home in Palestine, Ill. Funeral services will be 10:30 a.m. Friday, Oct. 27 at the funeral home, with burial following in Palestine Cemetery. Celebrant Curt Goodwine will be officiating the service.
Memorials may be made to the Ronald McDonald House in Indianapolis.