Brother Nicholas A. Vosejpka, of Hampton, Minn., a switchman with SMART TD Local 1614, died while on duty Dec. 30, 2017, as he worked as a yard foreman at Union Pacific's Hoffman Yard in St. Paul, Minn.
Vosejpka, 35, was walking in the yard performing an air-test in temperatures well below zero with gusting wind at approximately 7:30 p.m. CST, Local 1614 Chairman Brad Nelsen reported. A student and new-hire switch person were with Brother Vosejpka when he collapsed, Nelsen said.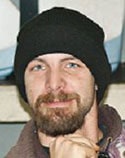 Emergency personnel responded and were unable to revive Vosejpka. UP yard crews were tied up thereafter.
"Brother Vosejpka was a hard worker, good man and a good rail worker," said Nelsen.
Brother Vosejpka is survived by his mother, Brenda, young children Carter and Madison and extended family.
Funeral services will be at Rejoice Church in Dundas on Friday, January 5, 2018, beginning at 11 a.m. Visitation will be Thursday, January 4, 2018, from 4 p.m. to 8 p.m. at Bierman Funeral Home and one hour prior to the service in the church. Burial will be at Calvary Cemetery in Lonsdale. In lieu of flowers, memorials are preferred.
A full obituary is available here.
Brother Vosejpka was the seventh SMART TD member who died while on duty in 2017.