[As published By John Previsich And Edward Wytkind in The Modesto Bee]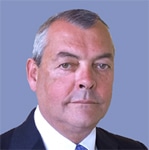 California has more museums dedicated to railroads than any other state in our country – and it's easy to see why. From the transcontinental railroad to the developing high-speed rail system, rail transportation has played a significant role in shaping this state's history.
The people of California believe passenger rail is key to the state's future, too. At a public hearing in Modesto last summer, plans to improve and expand passenger rail service received overwhelming support from area residents, Republicans and Democrats alike. And a new poll prepared by Dean Mitchell of DFM Research found those same sentiments are shared by the people of California's 10th Congressional District.
Those living in the district enjoy six daily Amtrak train routes in the San Joaquin Valley, running from Bakersfield to Sacramento and the Bay Area. More than 8 of 10 polled say they want to see Amtrak service increased or at least remain the same, and more than 80 percent want commuter rail services increased or maintained at current levels.
Modesto-area residents aren't alone. As Amtrak continues to grow in popularity – ridership hit an all-time high in 2014 with 31 million passengers – an overwhelming majority of Americans support increasing passenger rail service in all parts of the country, both in traditionally blue and red states from the south to the Midwest and Northeast.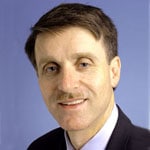 Sadly, not everyone is hearing this call.
Some in Congress continue to fight the old anti-Amtrak wars by proposing the elimination of all federal funding to support the service, which would bankrupt the railroad and strand riders in California and across America. While those efforts have failed, the persistence of anti-passenger rail forces has brought headwinds to efforts to advance a robust passenger rail expansion and modernization plan.
Like the vast majority of Americans, most residents of Stanislaus County and the surrounding areas have shown they don't agree with such proposals. In fact, when told that Amtrak gets over $1 billion per year in federal support, more than 80 percent say they reject attempts to eliminate it and want to continue the current funding level.
In addition to expanded passenger rail service, Californians also say emphatically that they favor policies making rail transportation safer.
Not unlike the views of most Americans, the idea of running 19,000-ton freight trains – many containing hazardous materials – with only one crew member doesn't sit well with the people of the 10th Congressional District. With up to 50 freight trains running through the region each day, a stunning 95 percent of residents support a state law requiring a minimum of two crew members on all freight trains running through California – such as the one signed into law in September by Gov. Jerry Brown.
More than 90 percent of those surveyed want national legislation mandating the same thing. This issue impacts passenger rail safety as well, because in most parts of the country Amtrak shares the tracks with freight trains.
Californians understand that having a safe, efficient rail system is vital to a strong economy. We need actions that can bring relief to a clogged transportation system that is choking productivity, stunting job creation and undermining efforts to grow our economy. California voters couldn't be more clear: they like passenger rail service, they want more of it and they expect their elected officials to make it as safe as possible.