Fifteen SMART signatory contractors employing over 250 sheet metal workers are currently working on Ford's Blue Oval City project in Stanton, Tennessee. The massive automotive facility, sitting just a dozen miles outside Memphis, will be the foundation of a manufacturing ecosystem in Tennessee that will create more than 11,000 new American manufacturing jobs. There are 3,000 union construction workers currently on site, including members of SMART Local 4 in Memphis.
In May, former General President Joseph Sellers joined General President Michael Coleman for a tour of the massive project with workers at Ventcon, one of the array of unionized sheet metal contractors mobilized for this project. While there, they were able to meet with SMART sheet metal workers from a number of different firms who were employed at the project. In addition to the 250 SMART members employed at Blue Oval City, another 900 sheet metal workers are expected to be needed by September of this year.
The $5.6 billion battery and vehicle manufacturing campus will be the largest in the iconic auto manufacturer's history, one which is built to last for the remainder of the century and will deliver millions of electric power cars to consumers across North America.
According to company press releases, Ford is investing more than $50 billion worldwide through 2026 to develop a new generation of electric vehicles. The company plans to manufacture them at scale at a run rate of 600,000 electric vehicles globally by late 2023 and 2 million by 2026. Ford, as of summer 2022, had already secured 100% of the annual battery cell capacity needed to support the 2023 target and 70% needed to support the 2026 target.
The completion of this facility is central to that goal, one that will not only affect the future of the company, but also the future of the North American auto market. SMART sheet metal workers are once again at the forefront of this industrial revolution.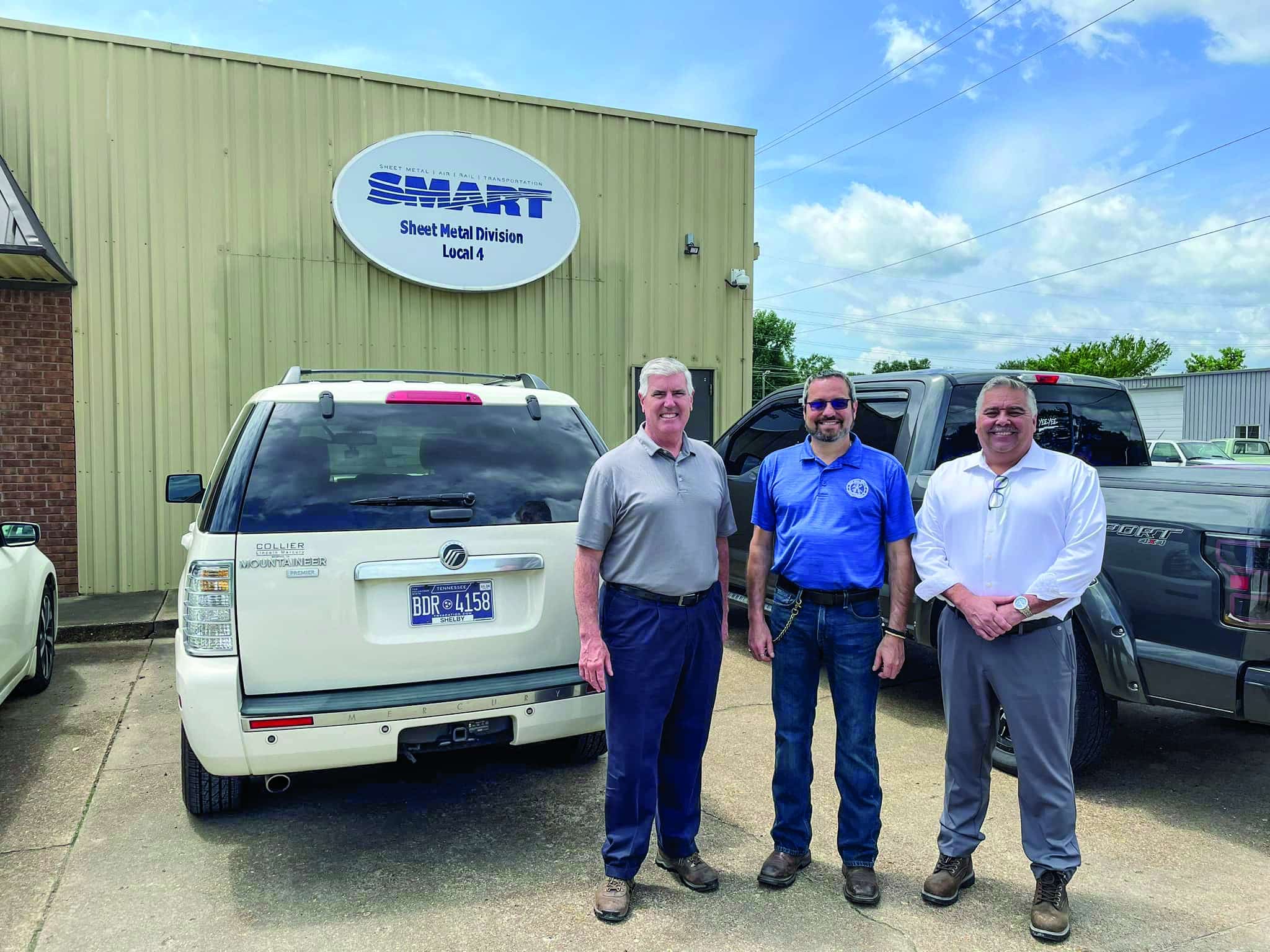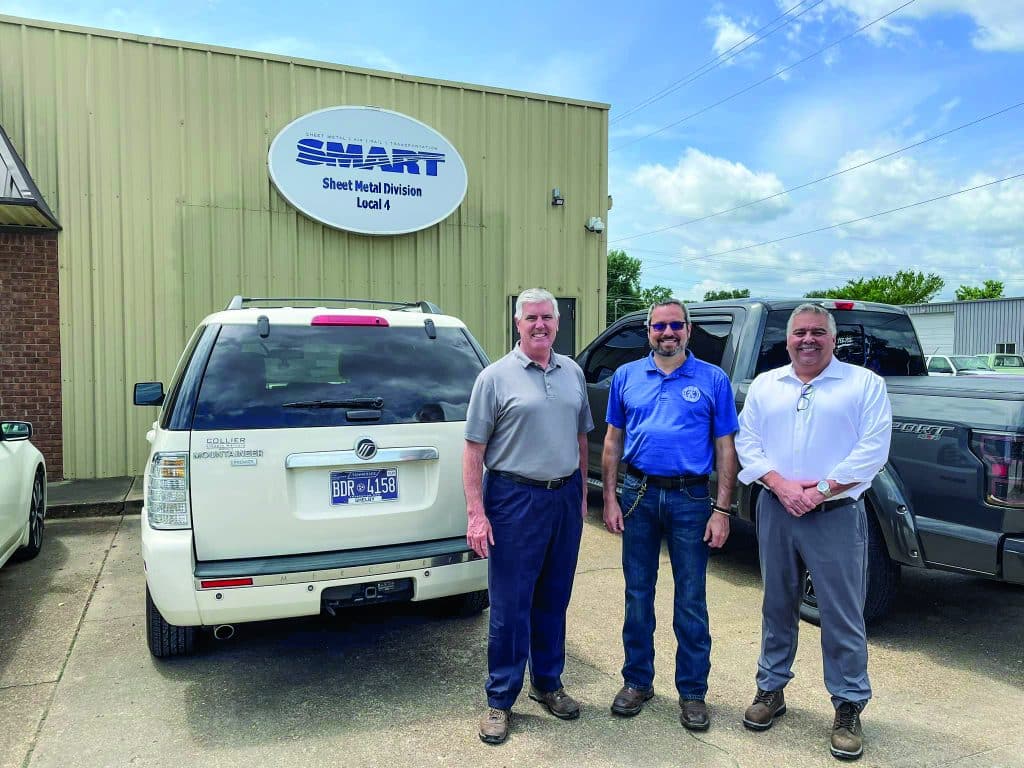 Blue Oval City consists of 13 buildings. The heart of the campus is the Tennessee Electric Vehicle Center, which will produce the next-generation Ford truck. The battery plant itself will be over 4.1 million square feet, with ductwork being installed by Ventcon. Because of the nature of the manufacturing work that will be performed at the site, humidity and climate control — and, consequently, the quality of the sheet metal worker performed — will be central to ensuring the success of operations at the facility. Outside wall panels are being installed by API, another signatory with Local 4 in Memphis.
"The future is now, and it will take every union sheet metal worker, present and future, to make sure we are at the forefront of bringing back our industrial capacity," said General President Coleman. "I could not be any prouder of the work we are going to do to make that happen."
If you or another member you know are interested in traveling to this massive, long-term project — along with the dozens of others across North America — be sure to visit the SMART Job Bank.
Signatory contractors working on Blue Oval City: Ventcon, FM Sylvan, HM White, Midsouth Industrial, Durr, McShane Mechanical, API, Universal Wall Systems, Christen Detroit, Schreiber, CS3, Damon-Marcus, Systematic Testing and Balancing, Ralph Jones Sheet Metal.