Throughout the spring and summer of 2023, approximately 125 SMART Local 105 members were performing HVAC, kitchen, architectural and TAB work on the new home of the Los Angeles Clippers, known officially as the Intuit Dome. The $2 billion project is slated to open for the 2024–2025 NBA season.
SMART's news team toured the project in May 2023 with Local 105 leaders and members working on the project.
"We're doing all the HVAC," said Local 105 journeyperson Mike Duran, who is also a Marine Corps veteran and general foreman with Southland Industries on the arena job. "We've got about 1.2 million pounds of ductwork to put in this building. There's probably about 40 or 50 air handlers."
The project also has two-and-a-half dozen grease scrubbers and more than 7,000 linear feet of grease duct. "You've got hot markets, kitchens, concession stands," said Duran. "Anything they cook food at, it'll have a grease hood and it'll pull the air and filter it and then spit it out of the building."
He added that the project was on a "fast track," with all the different trades and thousands of moving parts.
"I think right now there's 1,100 workers on site. It's a lot of planning, a lot of logistics to try to make everything and get everything in here."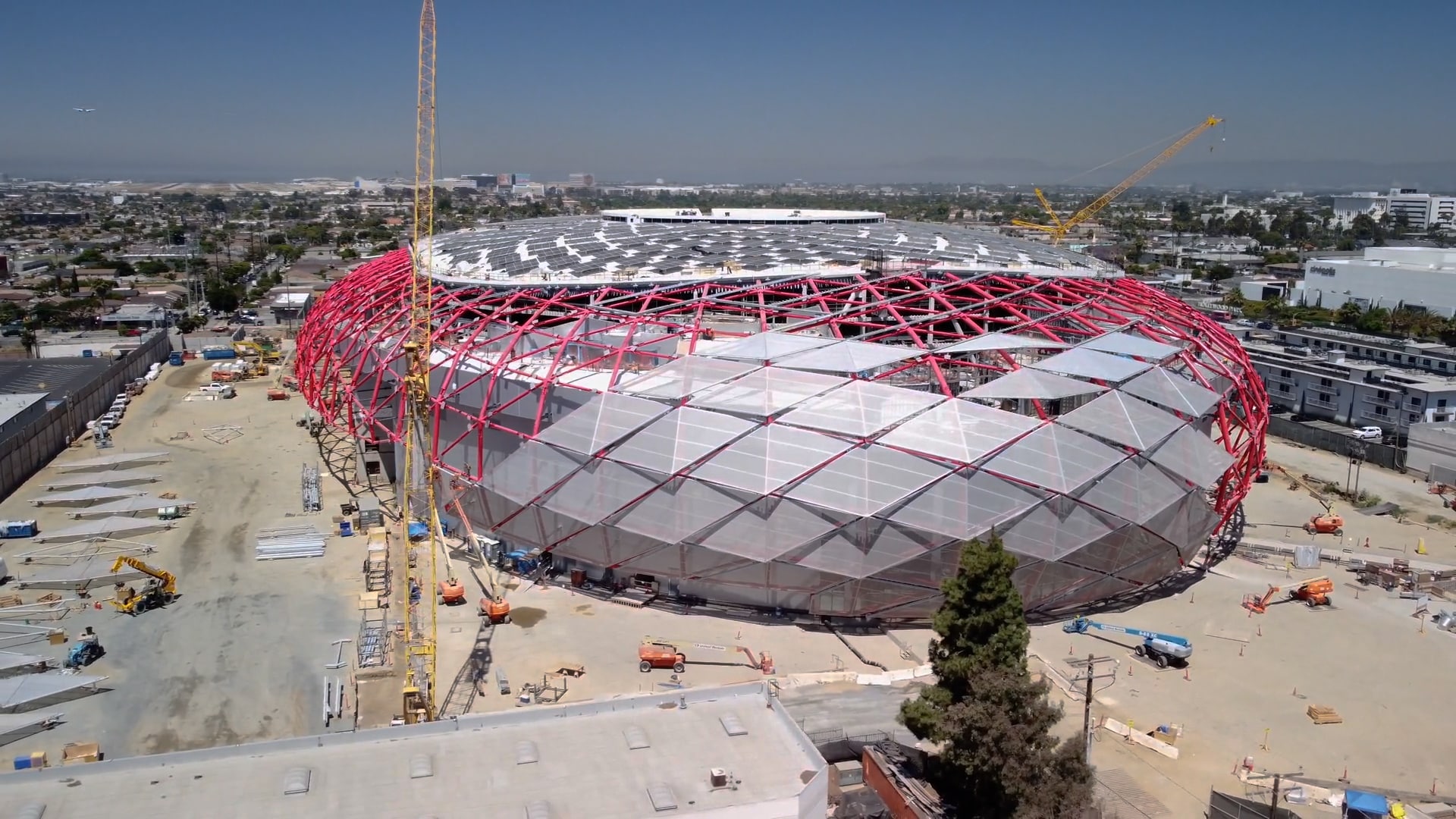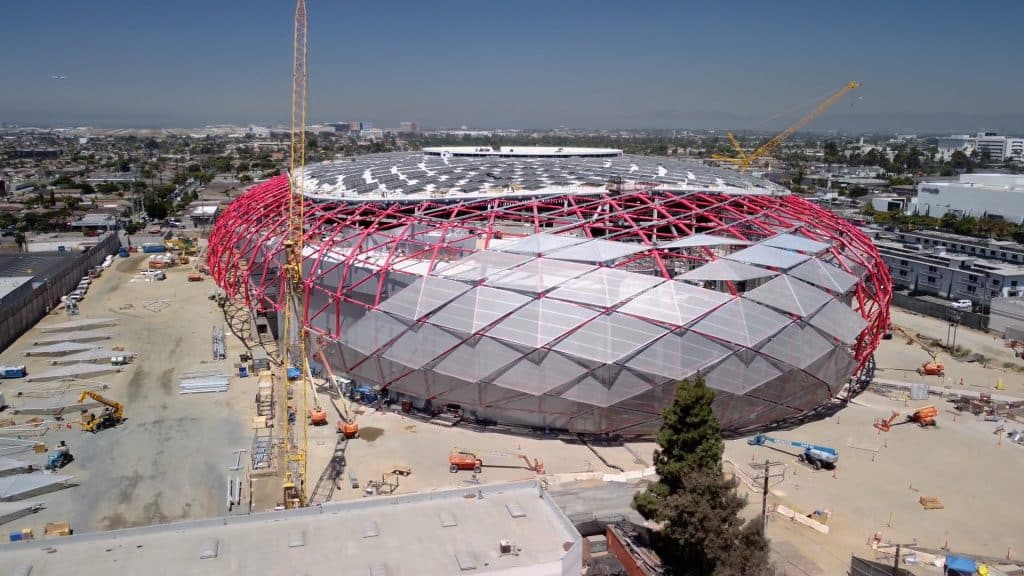 Under a project labor agreement (PLA) negotiated for the job, local hiring has been prioritized.
"A goal of a project like this, when it was negotiated through the building trades," said SMART Local 105 Business Manager/President Steve Hinson, "was to bring people from the community and give them the opportunity to work on a grand structure like this. And give them the opportunity to learn the craft, to learn a trade."
Hinson underscored that "PLAs have been proven to bring jobs in, using good union labor, on-time and under budget."
"We've got an awesome team out here," said Duran, "and we all work together for the same goal — to get everything done safely and effectively."
Duran has been in the sheet metal industry since 1999.
"I came from Local 16 up in Portland," he said. "My brother worked there and he got me in the trade."
After apprenticing, Duran joined the Marines, serving for four years — including two tours of duty in Iraq. After leaving the military, he worked for a company providing personal security services in Iraq. He then moved down to southern California, met his wife and got married, and got back into the sheet metal industry with SMART Local 105.
"For somebody that's coming out of the military," he added, "that wants to work with their hands and build something, the trades are a great place to go. You can get in, make a good wage, good benefits, provide for your family and be successful. Out of all the trades, I think sheet metal is one of the best ones. We build our own stuff, we install it, we fabricate it."