Local 473 (London, Ontario) member Patrick Gordon took a long, somewhat convoluted journey into the union sheet metal trade – one that brought him face-to-face with the exploitation and disregard that often afflicts nonunion workers, and demonstrated first-hand the union difference. That makes his current job as an organizer even better, he says: "I feel blessed that my job now is to go and talk to nonunion workers about how great it is to join SMART." Read more from Gordon's BE4ALL "How I became a SMART member" submission:
"After I graduated high school, I didn't know what I wanted for a career. I went to an unemployment centre in my small town; they suggested a trade, and I chose sheet metal. I was sent to work for a nonunion company – after working there for three years and not being signed up for an apprenticeship (as required by law), I was let go from that job due to circumstances beyond my control. Little did I know: That was a blessing in disguise.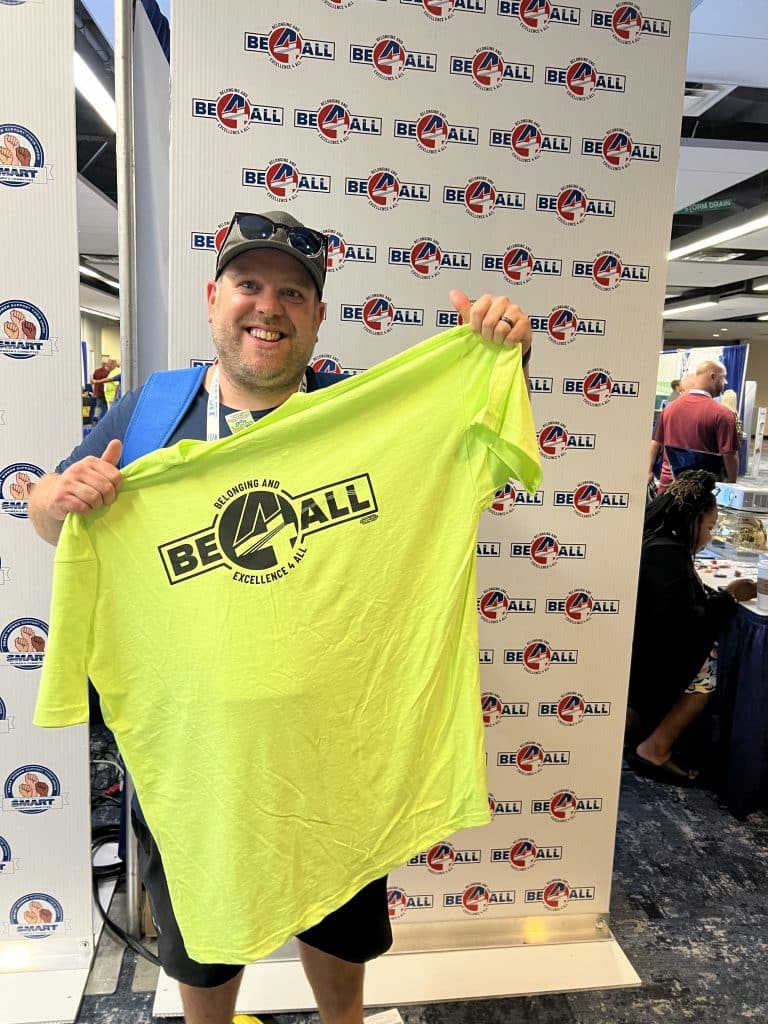 "I couldn't find any jobs in the small community I lived in. A friend of mine was living in a larger neighbouring city and already working as an apprentice in the United Association of Plumbers and Pipe Fitters. He suggested I join the sheet metal workers union – I exclaimed that I didn't even know such a thing existed! I was so excited to start a new career in a union, where I would be protected from unjust discharge among other great things.
"Unfortunately, I had another setback due to a contractor. However, this time a brother stuck up for me and had my back, and made sure the business manager knew that the contractor was in the wrong. That was a huge moment for me: to see someone pick me up when I was down and have a brother have my back. I definitely knew that this was the career for me; not only that, but that I belonged to an organization that would always look out for my best interests.
"This past spring, I received my 15-year pin as a member of SMART. I have served as an executive board member for nine and a half years, and I've been working as an organizer for five and a half years. I am so proud to be a SMART member, I am so grateful for the opportunities this organization has provided for me and my family, and I feel blessed that my job now is to go and talk to nonunion workers about how great it is to join SMART."