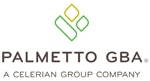 October marks the beginning of Medicare's open enrollment period for the 2022 coverage year. If you already have Railroad Medicare and want to make a change to your Part D coverage or plan, you can do so between October 15 and December 7, 2021. Any changes you make during open enrollment will take effect January 1, 2022.
This period is the time to reflect on any changes that may have occurred this year, as well as the time to do a little research. You can do this on your own online, but also with a friend you didn't know you had.
The most common change people face each year is a change to their prescription medicines, either the medicines themselves or the dosages. Be sure to check your plan's drug formulary, which you should receive in the mail prior to October 15. You can compare available Part D drug plans using the "Find a Medicare plan" online tool at https://www.medicare.gov/plan-compare.
Other changes can be in the types of services that you need. Some may not be covered or covered by Medicare at the same rate as in 2021. You can research this when you receive your Medicare & You Handbook (by mail for some, online for those who have chosen to go paperless). Read the handbook carefully. There is a section called "What's new & important" that will tell you the most critical things you need to know. The book also explains the different parts of Medicare, including what each part covers. Railroad Medicare is Part B (Medical Insurance) for persons covered under the railroad retirement system.
If you would like to see the Medicare & You Handbook now, you can do so by following this web address: https://www.medicare.gov/Pubs/pdf/10050-Medicare-and-You.pdf.
As for the "friend you didn't know you had" … sometimes it's hard to know what type of coverage you need or where to go to look and see what options you have. If this is you, then look no further than your state's health insurance program. Every state has one, and they are manned by volunteers who have no affiliation with any health insurance programs (including Medicare). Visit the State Health Insurance Assistance Program website at https://www.shiphelp.org/ to find the phone number and website for your local SHIP.
As for the 2022 Medicare annual deductible and premium information, it is not available at the time of this publication.
In closing, if you have questions about SHIP or your Part B Railroad Medicare coverage, you can call Palmetto GBA's toll-free Beneficiary Customer Service Line at 800-833-4455, Monday through Friday, from 8:30 a.m. to 7 p.m. ET. For the hearing impaired, call TTY/TDD at 877-566-3572. This line is for the hearing impaired with the appropriate dial-up service and is available during the same hours customer service representatives are available.
We encourage you to visit Palmetto's Facebook page at https://www.facebook.com/myrrmedicare. Palmetto GBA also invites you to join their email updates list. Just select the 'Email Update' link at the top of their main webpage at www.PalmettoGBA.com/RR/Me.
---
Palmetto GBA is the Railroad Specialty Medicare Administrative Contractor (RRB SMAC) and processes Part B claims for Railroad Retirement beneficiaries nationwide. Palmetto GBA is contracted by the independent federal agency Railroad Retirement Board (RRB), which administers comprehensive retirement-survivor and unemployment-sickness benefit programs for railroad workers and their families under the Railroad Retirement and Railroad Unemployment Insurance Acts.