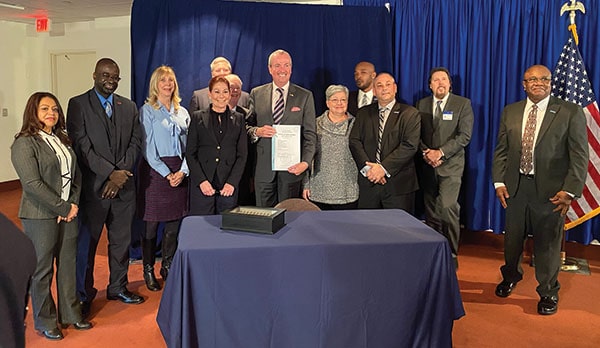 New Jersey Gov. Phil Murphy signed S. 3425 into law on Jan. 9, a bill requiring rail carriers to maintain vegetation near and around crossings in the state.
The bill passed through the New Jersey Senate last May by a unanimous 35-0 vote and later in December was approved unanimously by the state's Assembly.
It requires vegetation to be cleared by at least 300 feet from crossings by rail carriers. If the carriers do not comply within 15 days of receiving written notice that a crossing must be cleared, then the state Department of Transportation will clear the vegetation and charge the carriers for the cost of doing so.
"Excessive vegetation has the potential to cause harm to commuters, railroad workers, and many others," said SMART-TD New Jersey State Legislative Director Ronald Sabol. "Thank you to the governor for signing this important legislation that will improve safety across our statewide rail system."
Sen. Patrick J. Diegnan, Jr. of New Jersey's 18th District was the bill's primary sponsor.