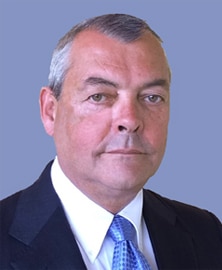 The SMART TD annual Regional Meeting in San Antonio is coming up soon – reserve your spot now! Click here to reserve online and for additional information.
Educate—Organize—Mobilize! This is the theme for SMART Transportation Division's upcoming regional meetings, to be held in San Antonio, Texas, on June 12-14 and New York City, New York, on July 10-12.
This theme was selected in order to continue our renewed emphasis on education and training and also to build awareness of the many tools that are offered to take that training to the next level.
Educate – This year's workshops will build on the positive feedback received from last year's meetings, offering improved course studies for members and officers. The courses are offered with multiple tracks to enhance the skills of every member, including full schedules designed for legislative matters, local officer training, bus issues and treasurer workshops.
Reinstating a well-received initiative, this year the meetings will again offer a certification program for those who wish to participate. Members may record attendance by scanning their badge at the conclusion of each workshop. Those who participate at the higher levels will receive a certificate and a lapel pin in recognition of their achievement.
Organize – The meetings this year will offer guidance on strategies and techniques to implement the lessons learned during the workshops. Whether it be organizing to improve the conduct of a local meeting or forming a group to get out the vote come election time, the goal is to assist all attendees in developing the skills necessary to apply at the local level and incorporate the lessons learned during the meetings.
Mobilize!  This is a critical part of this year's theme. Now, more than ever before, we are in a political environment that is unfriendly to organized labor.  There are efforts underway at the local, state and federal levels to dismantle many of the protections and benefits that labor has earned during the 150-year history of the American labor movement.
From taxing workers on their employer-provided health care, to implementing right-to-work at the national level, many people not favorable to organized labor view this time as a window of opportunity to advance their anti-labor initiatives.
The threats are real and it will take an educated, organized and mobilized strategy by all of labor to counteract the efforts of those who are attempting to turn back the clock.
Accordingly, this year's regional meetings will have a special focus on mobilization at the local level. From lobbying first responders in support of our two-person crew bills, to speaking out in Washington through utilization of the SMART TD Legislative Action Center, success in this environment will depend on an informed and mobilized membership.
We ask all members to sign up for SMART Action Alerts, download the SMART TD free app (search SMART-TD in app store) and utilize the Legislative Action Center on the SMART TD website.
All members need to be informed and prepared to offer support and assistance when called upon. It is through our collective efforts that we will be able to withstand attacks on the benefits, wages, retirement, regulations and transit funding that provide a safe working environment and a good living for our members and their families.
I look forward to seeing you at the regional meetings in San Antonio and New York!
In Solidarity,
John Previsich
President,
SMART Transportation Division