Vice President John D. "J.D." Whitaker III, whose vital and key roles in negotiating numerous contracts on the general committee and national levels that improved the lives of many SMART-TD rail members, passed away July 27, 2023, of cancer.
VP Whitaker was 50 years old.
"It is a tremendous loss for John's family — his wife, Melissa, and their three sons — to his friends and to the SMART Transportation Division," TD President Jeremy Ferguson said. "Brother John was a trusted and tireless leader for the membership and had an absolute passion about what he did for everyone we represent. Our hearts are broken and there is a great loss caused by his untimely passing. Yet the legacy he leaves behind is one of strength, bravery and accomplishment. The union would not be what it is today without his contributions."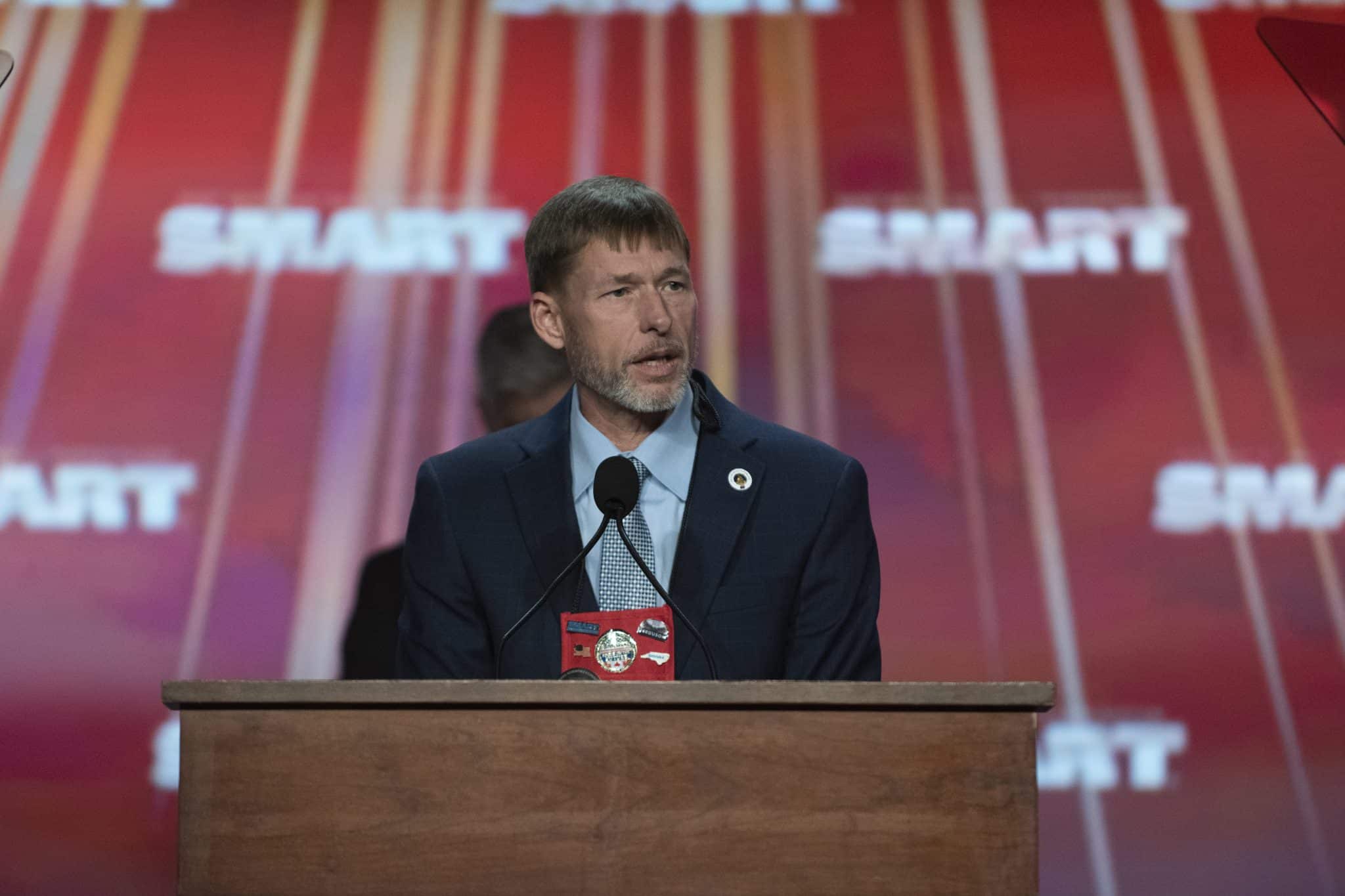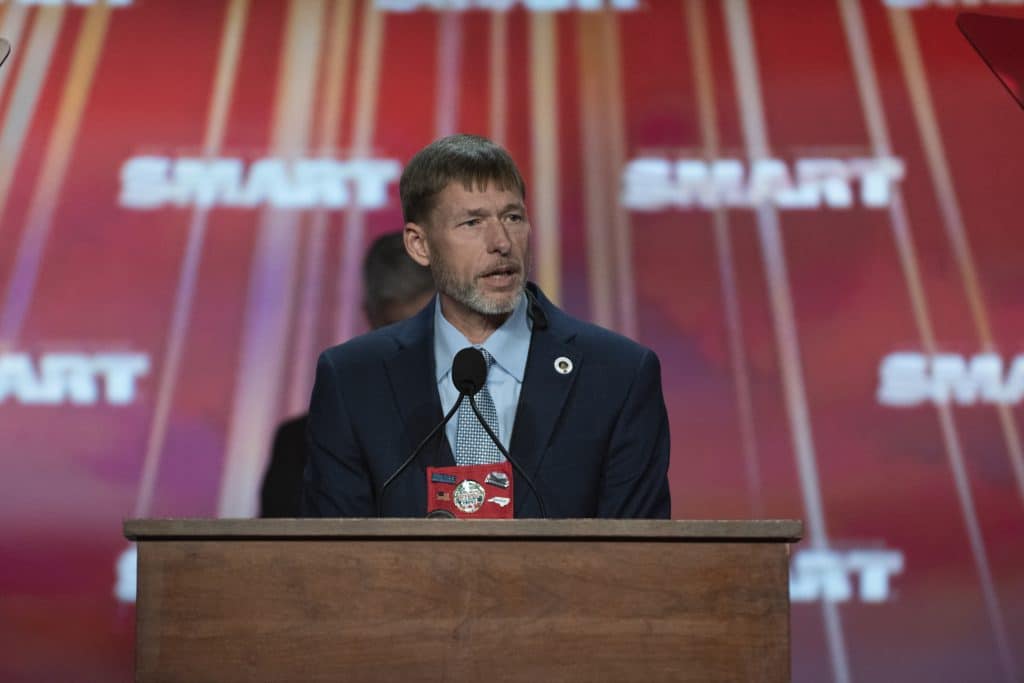 In his position as TD vice president, Brother Whitaker engaged in the National Rail Contract negotiations that began in November 2019, in addition to all his assignments for many of the TD general committees. He also proudly fulfilled his duties as a General Vice-President on the SMART General Executive Council (GEC).
"His absence leaves a profound void, for he dedicated his entire life to representing and advocating for the members he served," SMART General President Michael Coleman said. "Throughout his career, he achieved remarkable success, always putting the well-being of those he represented above all else. Our hearts and thoughts are with his family as they navigate through this challenging period of loss."
Brother Whitaker was born Nov. 16, 1972, and began his railroad career in 1997 with CSX Transportation as a conductor. He was promoted to engineer in 2002. A member of Local 1106 in Rocky Mount, N.C., he was elected to the position of local chairperson for engineers in 2002.
After gaining experience as local chairperson, he ran for vice general chairperson for CSX General Committee of Adjustment GO-851 and was elected effective January 2006. Whitaker maintained that position through March 2011, at which time he was elected general chairperson for GO-851 representing approximately 2,000 members on the former Seaboard Coast Line, CSX Transportation, Florida East Coast Railway, Winston-Salem Southbound Railway, High Point Thomasville & Benton Railroad, Georgia Railroad, South Carolina Public Railway Commission and South Carolina Central Railroad, covering six states.
In October 2013, Whitaker was appointed alternate to the TD executive board and was elected by delegates for another term in 2014. In December of that year, he was elevated to the position of Transportation Division alternate vice president. Whitaker was elected to the board of the SMART TD Association of General Chairpersons (Dist. 1) in 2016. He was then elevated to the position of vice president in April 2019, upon the retirement of Dave Wier and was elected by acclamation to that position at the Second Transportation Division Convention in August 2019.
Vice President Whitaker is survived by his wife, Melissa, and their three sons, Russel, Chase and Nick (Nicholas).
A celebration of VP Whitaker's life is scheduled for 3 p.m. Friday, Aug. 18, 2023, at Plantation Oaks Farms, 45460 Hodges Road, Callahan, FL 321011.