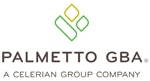 Mental health is one of those things that we don't want to talk about too much. With so much still unknown about the coronavirus, many people are still depressed, anxious, scared and stressed. We've watched how the world has changed during the pandemic, with millions of people losing their lives, and there is still a stigma related to the virus. Wear a mask. Don't wear a mask. In the beginning, the coronavirus was thought to only affect the elderly population, but now, a year later, we know that to be untrue. Isolation, food and supply shortages were all things we dealt with during the pandemic.
Now the world is starting to open back up after more than a year of being isolated from families and friends. Many people are asking, "How do we ever get back to being normal?" One thing we can do is get vaccinated. Vaccines are now available to all people over the age of 12, and they are reducing the number of COVID-19 deaths and severe illnesses. In fact, 79.5% of those fully vaccinated are people 65 years or older. The COVID-19 vaccine is free to all Medicare beneficiaries.
Even though the pandemic is not over, (with the Delta variant a new concern) it is under better control. Americans are starting to travel again, see family and attend events with larger crowds. While these are good things, some of this news can cause many people to feel overwhelmed. According to the Centers for Disease Control and Prevention (CDC), "It is natural to feel stress, anxiety, grief and worry during the COVID-19 pandemic."
Below are ways that you can help yourself, others and your community manage stress:
Turn the TV off. Reduce exposure to news stories, which can trigger stress.
Eat healthy, go for a walk and get plenty of sleep.
Find a new hobby or make time to do an old one.
Connect with others either in person or by phone.
Connect with your community or faith-based organizations. (CDC, 2021)
While we all wait for the World Health Organization to declare the COVID-19 pandemic over, we must still take proper precautions to ensure safety. If you are unvaccinated, according the CDC, you will still need to wear your mask. Seeing others not wearing a mask may also be stressful because you can't be sure they are vaccinated.
If you are having trouble managing your feelings or not feeling like yourself, see your doctor or other approved healthcare provider and tell them how you are feeling. Don't wait until your next annual wellness visit. Even if you don't feel up to (or ready to face) getting out for a visit, many doctors today are offering telehealth visits. Some Medicare benefits you may not know of include:
Yearly depression screening
Diagnostic testing
Family counseling
Psychiatric evaluation
Individual and group psychotherapy
Medication management
Annual wellness visit
Caregiver-focused behavioral health risk assessment of their own behavior and health risks, which benefits the patient
Cognitive assessment and care planning
Drug therapy
Drug withdrawal treatment and other substance use disorder treatments
Hypnotherapy
Initial Preventive Physical Examination (IPPE) to review medical and social health history and provide preventive services education
For more information about your Medicare benefits and how they can help you get help when you're feeling down, please call Palmetto GBA's beneficiary contact center at 800-833-4455, Monday through Friday, from 8:30 a.m. to 7 p.m. ET. You are also encouraged to sign up for Palmetto's email updates. To do so, click "Email Updates" on the top banner on the Palmetto GBA website at www.PalmettoGBA.com/RR/Me to start the process.
If you'd like to read more about the CDC and its information on coping with stress related to the coronavirus, please visit their website: https://www.cdc.gov/coronavirus/2019-ncov/daily-life-coping/managing-stress-anxiety.html
---
Palmetto GBA is the Railroad Specialty Medicare Administrative Contractor (RRB SMAC) and processes Part B claims for Railroad Retirement beneficiaries nationwide. Palmetto GBA is contracted by the independent federal agency Railroad Retirement Board (RRB), which administers comprehensive retirement-survivor and unemployment-sickness benefit programs for railroad workers and their families under the Railroad Retirement and Railroad Unemployment Insurance Acts.