By Andy Hauck, Wisconsin SMART Transportation Division State Legislative Director
On February 1 in Washington, DC, the U.S. House Transportation and Infrastructure (T&I) Committee held its first meeting of the 118th congressional session, and one member in particular wasted no time in informing rail labor that our truths and issues make him uncomfortable and that we essentially need to sit down and shut up.

The meeting was called to address delays and obstacles in the nation's supply chain and how the money allocated by President Biden and the outgoing Congress in the Infrastructure Investment and Jobs Act (IIJA) should be used to address these problems. President Greg Regan of the AFL-CIO's Transportation Trades Department (TTD) was the only voice of labor in this important conversation. The nation's hugely profitable rail carriers were represented by Ian Jefferies of the Association of American Railroads (AAR). Representatives from the trucking industry, the port of Houston and a representative for corporate building contractors also took part.
Late in the hearing, Wisconsin Rep. Derrick Van Orden (a Jan. 6th-attendee-turned-U.S.-congressman) used his five minutes to ask softball questions to the industry reps before attempting to intimidate Regan, the sole labor representative.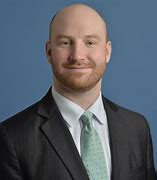 After being asked if he had any relation to former President Ronald Reagan (note the different spelling), TTD's Regan chuckled and said, "No. He fired the air traffic controllers, and I have the privilege of representing them." This light-hearted one-liner was quickly met with a response from Van Orden meant to put all of labor on notice. Van Orden said that he had read the written testimony offered by the AFL-CIO TTD — an umbrella organization representing hundreds of thousands of workers from nearly three dozen unions — and that he had some advice to offer: "Change your tone!"
Van Orden then went on to declare that while he is willing to work with anyone to solve problems, he didn't appreciate the manner in which Regan stood up for all of us in the rail labor community. He was indicating to Regan and rail labor that he would not be moved by the ugly truths we have to share with him about the realities we face each day as workers in the industry. He was clearly offended by Regan's audacity to point out in his written statement that rail carriers have been investing less into their own infrastructure since the onset of the job-cutting, profit-at-any-cost Precision Scheduled Railroading (PSR) operating model – despite their record profits, which could have been used to enhance safety in the railroad industry.
Two days following this committee hearing, on Feb. 3, the world found out that the "tone" of Regan's written comments was all too warranted. Roughly 52 hours after Rep. Van Orden's blanket dismissal of Regan and rail labor's concerns, Norfolk Southern train 32N left the rails in East Palestine, Ohio. Then, on April 27, the reality of Regan's concerns hit a little closer to home for the first-term congressman.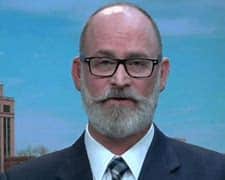 In Ferryville, Wisconsin – in Van Orden's home district – a BNSF train not only derailed, but two intermodal cars fell into the Mississippi River. Thankfully for all involved, this derailment did not result in a fiery hazmat spill like the horrific scene in February on the Ohio/Pennsylvania border. Yet the visual of the twisted cars in the water might be enough to give Rep. Van Orden a new perspective. If the cars that cascaded into the river had been among the many on that train that contain dangerous chemicals, it could have contaminated the water supply of communities from southwestern Wisconsin all the way to New Orleans, the Gulf of Mexico and beyond.
No one wants to see anything even close to that scale happen, but the drone footage of the derailment in Ferryville demonstrates the validity and well-warranted urgency Regan and all of rail labor possess when it comes to matters of public and worker safety.
When faced with the reality of the rail carriers' disregard for rail safety, rail labor does not have the luxury of being diplomatic. If our urgency and sense of impending catastrophe is unsettling to those who read it, it is based on reality, not hyperbole, as evidenced by the ongoing concern for the long-term impacts of the East Palestine derailment in Ohio and the surrounding areas. There is no way that President Regan could have given the concerns of his rail members the credence they deserved politely or in a comforting tone. The reality is that such concerns need to be shouted, rather than whispered. If the members of Congress who received Regan's written statement were startled by what they read, they absolutely should have been. It's what the situation warrants.
But, with the large number of headline-grabbing rail accidents that have occurred since the committee hearing, including a major derailment in Rep. Van Orden's backyard, the question becomes: Has the freshman congressman witnessed enough that he can see past the perceived tone of labor's warnings regarding railroad safety to where he can recognize their merit? Can the freshman congressman appreciate the teamwork and structure (historically similar to the United States Military) that is required to move America forward?
The U.S. Senate currently has the Railway Safety Act of 2023 before it, bipartisan legislation sponsored by the senators of the states affected by the East Palestine derailment. Van Orden's House of Representatives is also entertaining a companion piece of legislation but with important portions deleted, such as a measure that establishes a minimum two-person crew on freight trains and stops the industry's attempts to run three-mile-long trains with just one person (or no one) on board.
The SMART Transportation Division, the nation's largest freight railroad union, hopes that Rep. Van Orden can get on board with the provisions in this legislation and help to advocate for and pass unaltered the bill of Sens. Brown (D-Ohio), Vance (R-Ohio), Bob Casey (D-Pa.) and John Fetterman (D-Pa.) as they champion safety on America's railroads. Considering his position on the House Transportation Committee, Van Orden's support is of great importance.
Perhaps, after Rep. Van Orden heard rail labor's concerns in February and witnessed the April 27th derailment in Ferryville, seeing will now result in believing for him.
Andy Hauck is a 28-year veteran of the Railroad industry and is the Wisconsin state legislative director for the SMART Transportation Division, a labor union comprised of approximately 125,000 active and retired members who work in a variety of different crafts in the transportation industry. These crafts include employees on every Class I railroad, Amtrak, many shortline railroads, bus and mass transit employees and airport personnel.