President Joe Biden visited SMART Local 19 (Philadelphia, Pa.) on Labor Day, honoring America's workforce with sheet metal workers and union members from across the area during the annual Tri-State Labor Day Parade and Celebration. Local 19 apprentice Brittany Rivera introduced the president, telling her story of entering the sheet metal trade, being a working mom and the many benefits Local 19 has afforded her and her young family.
"Being a union member has changed my life," Rivera said. "I spent 15 years in food service before a friend encouraged me to get in this trade. From him, I saw how a union provides stability, security and a good-paying job to raise my family. … I'm so grateful for Local 19. I know that I belong here."
"Thanks to President Biden, the most pro-union president in our history, women are realizing that the trades aren't just for men," she added. "They're taking advantage of the opportunities being created thanks to the president's leadership."
Biden's visit to Local 19 — during which he also recognized Philadelphia City Council candidate and Local 19 Business Manager Gary Masino — is a testament to this administration's real, material support for union workers, said Local 19 Political Director Todd Farally.


"It is always an honor for Local 19 to host the Tri-State Annual Labor Day Parade and Celebration. But this year was a particular privilege for our union," Farally explained. "President Biden spoke to thousands of union members about all the good work his administration has delivered over these past few years: investing in our infrastructure, rebuilding our manufacturing base and ensuring worker-friendly regulations within federal labor law."
In his speech, Biden specifically discussed the crucial role SMART sheet metal workers are playing as we build the economy of the future, from complex ventilation systems in chip plants, to fabricating and installing energy-efficient heat pumps.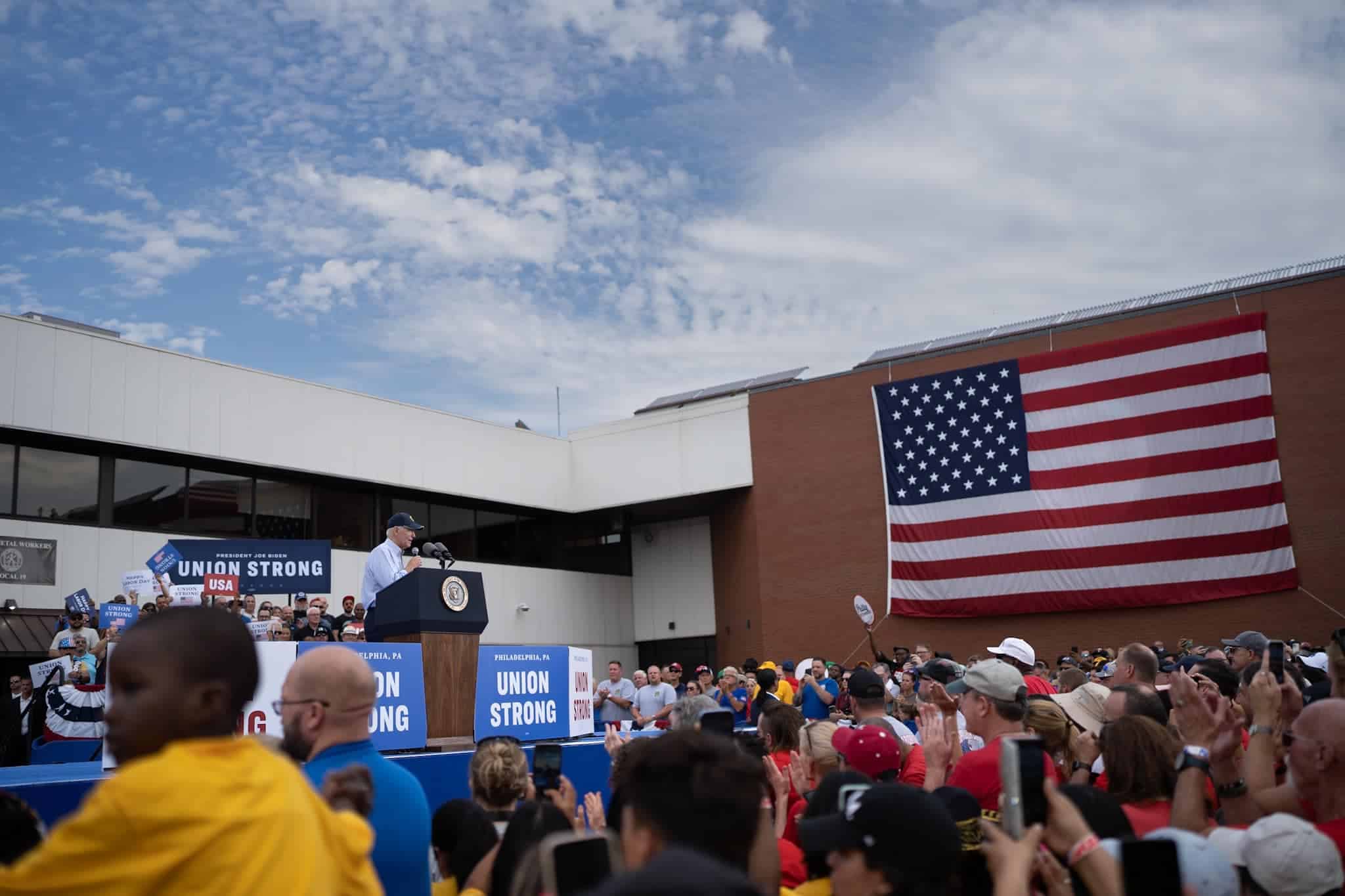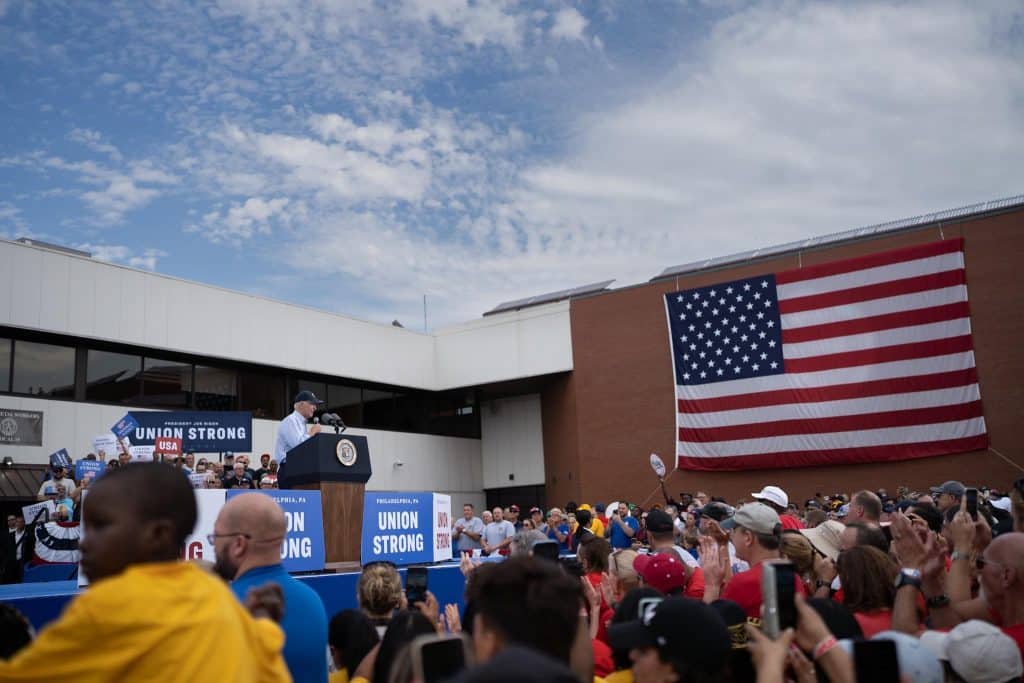 "The sheet metal workers who used to use hand-drawn blueprints to design ductwork in buildings now use sophisticated, computer-aided design systems so the entire project can be laid out in 3D," he noted, emphasizing the expert training delivered in our union's apprenticeship programs.
The president also discussed the importance of investing in working families; something his administration has done through the passage of job-creating laws like the Bipartisan Infrastructure Law, the CHIPS and Science Act and the Inflation Reduction Act.
"Decades of handing out excessive tax cuts to the rich and the corporations without making the investments in America and the American people — that had been a bust," Biden declared. "The long and short of it is we're making things here in America again with American workers, with American products, in American factories."
Photos by Local 19 apprentice Rob Jost.