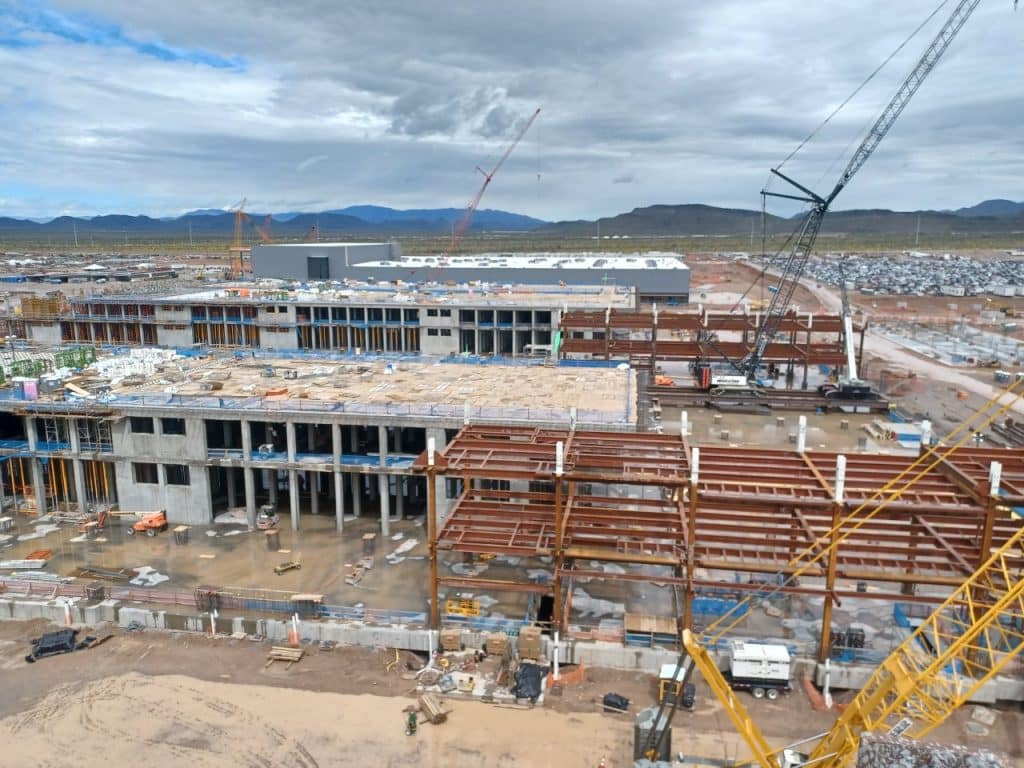 New chip plant megaprojects continue to create jobs for SMART sheet metal workers across North America – including in Arizona, where huge projects have led to unprecedented job growth and a boom in the membership of SM Local 259 (Phoenix, Ariz.)
"We've been able to increase our membership. In 2017-18, we had 500 members, and we currently have about 850, so it's created a lot of organizing opportunities for us," said Jeff Holly, Local 359 business manager and financial secretary-treasurer, during a recent interview with SMART News. "All of our funds are super healthy – health and welfare, pension funds, down to general fund activity at the hall. … It's helped out the membership a lot."
In Chandler, Ariz., an Intel chip plant is expected to employ more than 300 sheet metal workers at its peak and continue for two to three years. And in Phoenix, Taiwanese Semiconductor Manufacturing Company (TSMC) – the world's largest manufacturer of advanced microchips – is building its first major U.S. production site, more than tripling its initial planned investment. The project currently employs over 400 sheet metal workers and is expected to last for three to five years.
These chip plant projects specifically benefit SMART sheet metal workers, Holly explained.
"Everything's got to be super clean, there's a lot of filtration that goes into [chip plant construction] – a lot of scrubber work, exhaust, so they're fairly labor intensive for sheet metal workers," he said. "Most of the duct they're using is rather large, so it ends up [requiring] more people than we used to use."
The chip plant projects in Arizona mirror similar developments across the continent, including in Ohio, upstate New York and more. Like in Arizona, such projects provide opportunities not only for SMART sheet metal workers, but for locals aiming to organize, grow their membership and expand their market share. And while the Arizona chip plants were underway before the passage of labor-friendly legislation like the Bipartisan Infrastructure Law, the Inflation Reduction Act and the CHIPS and Science Act, Holly told SMART News that such laws will benefit SMART members moving forward.
"Since the CHIPS Act was enacted," he said "we're looking at the possibility of having our first large-scale project labor agreement being signed out at the TSMC project, which is something that the Arizona State Building Trades has never had really any success [with]. Even though these weren't planned when these acts were enacted, I think they're going to pay dividends in the very near future."
Whether chip plants, data centers, electric vehicle battery plants or infrastructure jobs, megaprojects are expected to continue breaking ground across the United States and Canada in the near future. Members interested in traveling to work these jobs should visit the Sheet Metal Job Bank for more information.
---
Megaprojects in the News