The last Belonging and Excellence for All (BE4ALL) challenge of 2023 asks SMART members to share their stories in response to the question, "Why are you proud to be a SMART union member?" For Local 71 (Buffalo) sheet metal worker and organizer Andre Mayes, the answer to that question encompasses a lifelong journey – one that took him from working dead-end jobs and knowing nothing about unions, to helping fellow workers gain the life-changing benefits of SMART membership. Read more: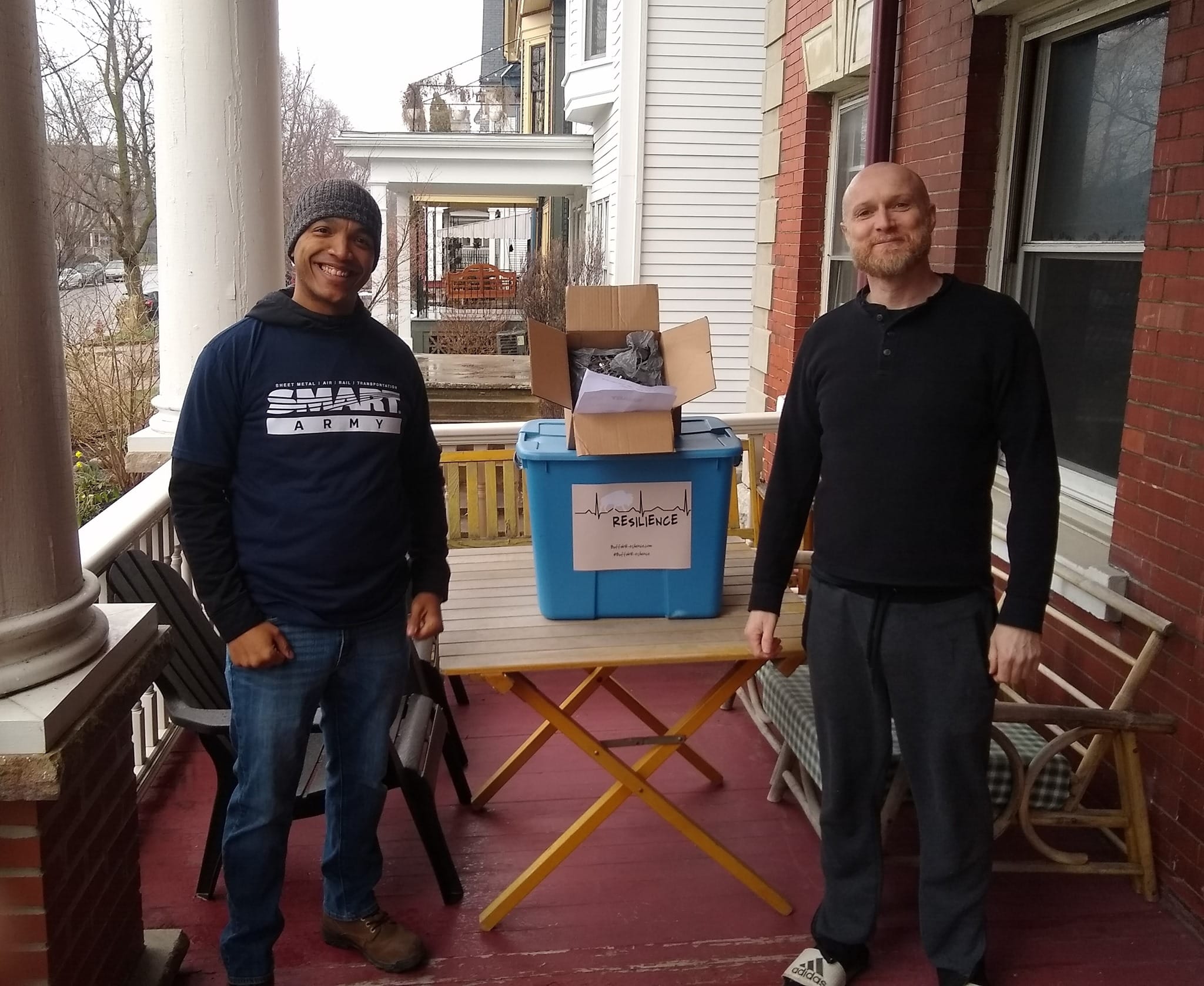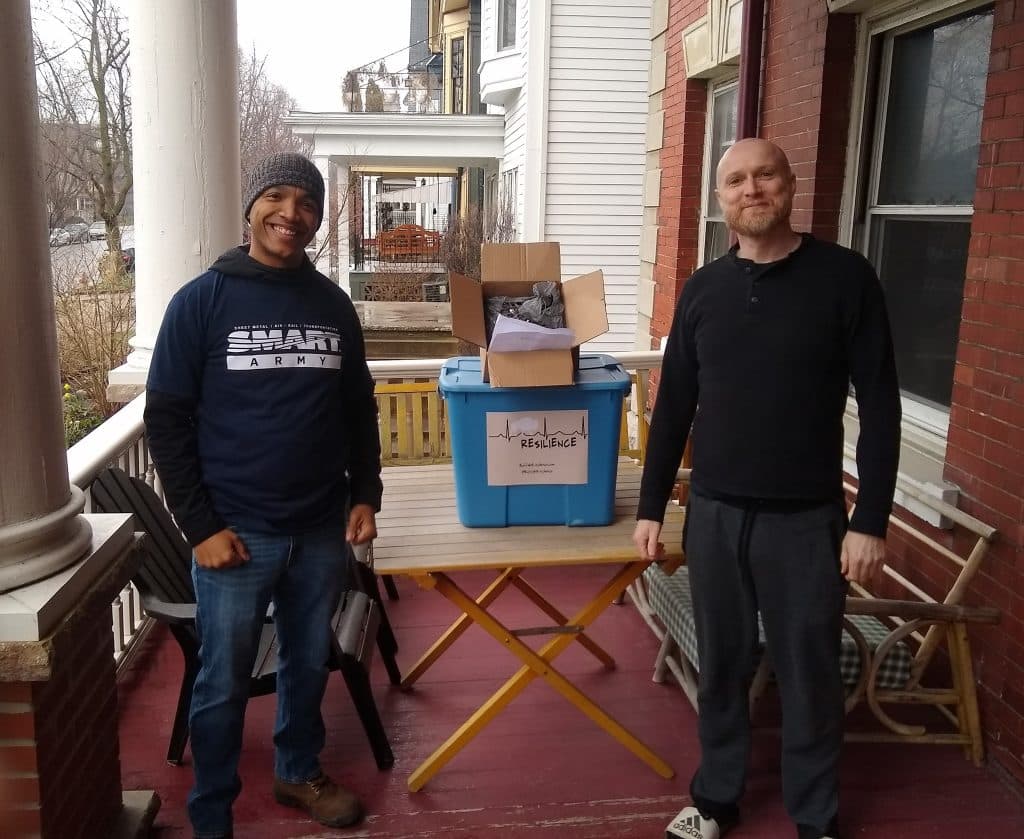 "If I had to sum up what being a SMART member means to me in one word, it would be 'purpose.'
"I was a Black child of poverty who grew up in the post-Reagan 90s with few prospects for my future. A very small number of kids I went to school with planned on going to college after high school, despite the fact that we were in the beginning of the era where every child was told they'd be a failure without a four-year degree. I was fortunate to have my grandmother as a role model who introduced me to ways of living that others with my background didn't get to see, as she was the public relations director for the CBS affiliate in Buffalo. It allowed me to aspire, but with no clear path on how to get there.
"Fast forward almost two decades and I was a waiter with no real plans other than to make cash tips and have fun with my friends. It wasn't until I became a truck driver at a large mechanical contractor that I was introduced to what unions do for workers. I always believed unions were antiquated, a relic of a bygone era, and that they only got in the way of economic development. As a truck driver, I made $9.25 per hour with absolutely no benefits – no healthcare (this was pre-Obamacare), no paid time off, no retirement, and I was lucky when I got a lunch break – all while working 55-hour weeks. The UA (United Association) and SMART members I delivered to at the same contractor made as much as four times my wages, plus generous retirement and healthcare packages that dwarfed my hourly pay on their own. I began to question what I thought I knew about unions. I made the determination that I was going to belong to one of these trades no matter what.
"For two years, I kept working as a driver and biding my time until the day I was a member. After my interview to join SMART, I received my rank letter for the upcoming apprenticeship class. The amount of joy I felt to see I was #11 on the list, knowing the union would take up to 20 apprentices, was my first real sense of purpose as a member. I had spent two years working to achieve this goal – longer than I'd ever worked any other job by 15 months – and it was close to being achieved.
"I found purpose in learning the actual craft of sheet metal through an intensive combination of on-the-job and classroom training. I was finally being given a chance to hone a set of skills that I enjoyed. I felt like I wanted to share this pride and purpose with everyone. Any friend I had who would talk about their woes at work would get an earful from me about our trade: a real education where every single thing you learn is relevant for work; classmates who you'll spend your career getting to know; the opportunity to build the physical infrastructure of our community; dignity in retirement at an age that allows you to still enjoy what life has to offer. This was more than a job — it was a calling.
"That purpose led me to learn everything I could in the field, from HVAC fabrication and installation, to TAB, surveying and CAD. This alone would've been a fine place to end as I talked about running work and counting the days to retirement, but SMART wasn't done giving me purpose yet.
"After I turned over, I became the fourth-year HVAC instructor. I was excited just to get the opportunity to teach the next round of sheet metal workers, but at the end of the interview for that role, I was asked where I wanted to be in 10 years by our then-Business Agent Paul Crist. I told him that I'd always wanted to be an organizer and would hope to have a chance for that down the line. As it turned out, he was asking for precisely that reason. Our then-organizer, Joe DeCarlo, was retiring, and Paul encouraged me to apply. I followed suit, and as a result, I have been preaching the gospel of organized labor for four years.
"Even writing this, it's hard to believe that in 36 years, my life has ended up at this point. I never could've dreamed I'd be here 20, even 10 years ago. Being a part of the social movement that is organized labor, being a SMART member and a local officer has given me a sense of purpose only surpassed by my wife and children, none of whom I'd have without this union. I will forever be grateful that I am a SMART member."