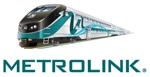 Positive train control (PTC) is modern technology to reduce train accidents, save lives and limbs, improve on-time performance and produce revenue-enhancing business benefits for railroads.
PTC utilizes the satellite global positioning system (GPS), wireless communications and central control centers to monitor trains and prevent collisions by automatically applying the brakes on trains exceeding authorized speeds, about to run a red light, violate a work zone or run through a switch left in the wrong position.
For two decades, the National Transportation Safety Board has had PTC installation at the top of its public-safety objectives. The UTU worked with labor-friendly lawmakers to include a mandate for PTC installation in the Rail Safety Improvement Act of 2008, with a 2015 implementation deadline.
However, the Association of American Railroads, which represents the freight railroad industry – and which 30 years ago was an aggressive proponent of an earlier version of PTC, called Advanced Train Control Systems – is lobbying Congress for a multi-year delay in widespread PTC installation, while offering other options for safety improvements instead of PTC.
Citizens for Responsibility and Ethics in Washington says lawmakers supporting the lengthy delay – including House Transportation & Infrastructure Committee Chairman John Mica (R-Fla.) and House Rail Transportation Subcommittee Chairman Bill Shuster (R-Pa.) – are among the biggest recipients of freight-railroad campaign contributions.
Some commuter railroads and Amtrak view matters quite differently – especially Los Angeles Metrolink, where 25 people died and 135 were injured in a 2008 head-on train accident at Chatsworth, Calif., that safety experts say could have been prevented had PTC been in place.
Amtrak (on track it owns), Metrolink, Chicago Metra and Southeast Pennsylvania Transportation Authority (SEPTA) — in conjunction with owners of track over which they operate — are among commuter systems striving to have PTC operational as early as 2013. Sen. Dianne Feinstein (D-Calif.) said BNSF will meet the current 2015 implementation date.
Sadly, according to news reports, 24 other commuter railroads and the American Public Transportation Association place a higher priority on spending for gussied up passenger stations, platforms and even new office buildings for executives, and are supporting the delay in PTC implementation.
Los Angeles Metrolink President John Fenton, who adamantly places safety first, told Congress, "We don't think there is any time to waste given the unforgiving nature of the environment in which we operate." In bitter memory of the Chatsworth disaster, Fenton and Metrolink employees wear green wrist bands with the words, "Never Again."
Metrolink is leading the fight against any delay in widespread PTC implementation, explaining that PTC installation costs would be far lower were PTC architecture and components purchased in greater quantity, which would create vendor competition, introduce standardization and spread overhead costs among all railroads.
"PTC can be the technological edge that helps Metrolink achieve the safest operations possible," says Fenton. "We believe PTC is perhaps the most important safety innovation in our lifetime."
UTU National Legislative Director James Stem and Alternate National Legislative Director John Risch have been delivering a single message to Congress: "Implementation of PTC is a small price to pay for saving lives and limbs. We need this modern technology safety overlay to protect passengers, the public and train crews."